Take the allure of a premier direct waterfront wedding location with the sun setting behind you, add a full tropical moon, a gentle breeze off the ocean, music, dancing, event lighting and the amazing Miami Skylight coming to life and you have a perfect event.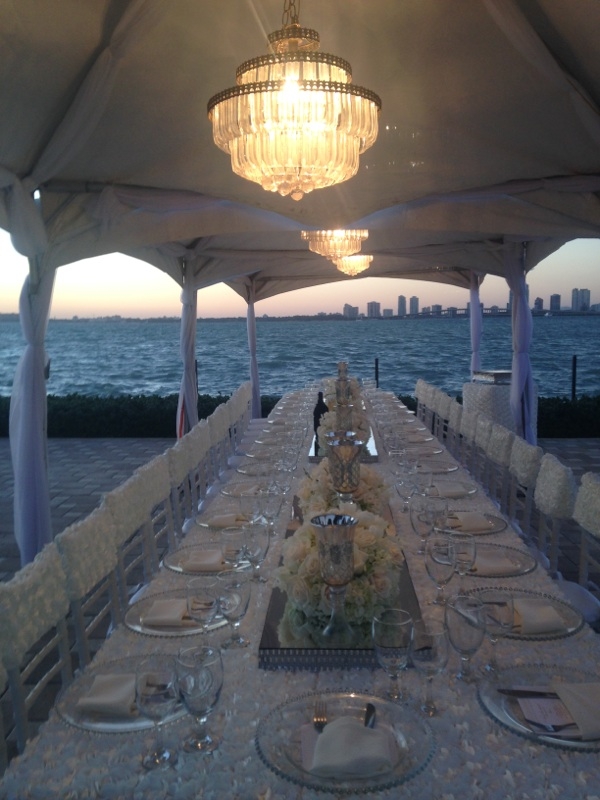 Photo credit: Miami Seaquarium
From October through April, most days and nights are just like this.
But…, it's Florida and you have to prepare for the elements. Creating a space to accommodate any weather event includes a good back up plan. Here at the Miami Seaquarium and Sunset Cove, we can place a clear top tent to enhance your event at the Cove. It provides you the protection and cover you may need, with a tent that won't interfere with the views. We also have a large 40 x 80 tent within the Miami Seaquarium Gardens that can be a back-up or desired South Florida wedding location as well.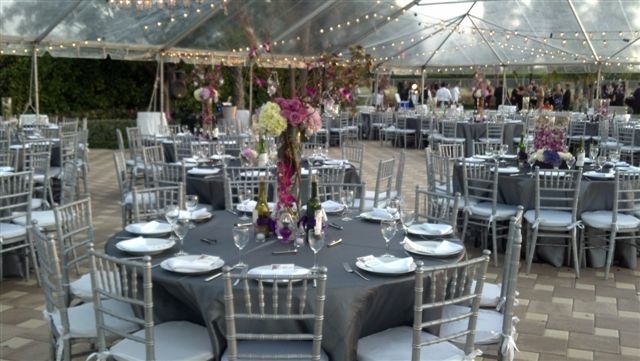 Photo: Miami Seaquarium Gardens
To further enhance your Miami wedding or event, during the daytime, parasols are a nice touch with a water set up upon arrival. Our young and exciting wedding and event designers are located at our Imagine Boutique on Miracle Mile, Coral Gables, to assist you in a complete vision of your special day. From linens, to tablescapes, to favors and everything you can 'IMAGINE', they will assist to create a perfect event.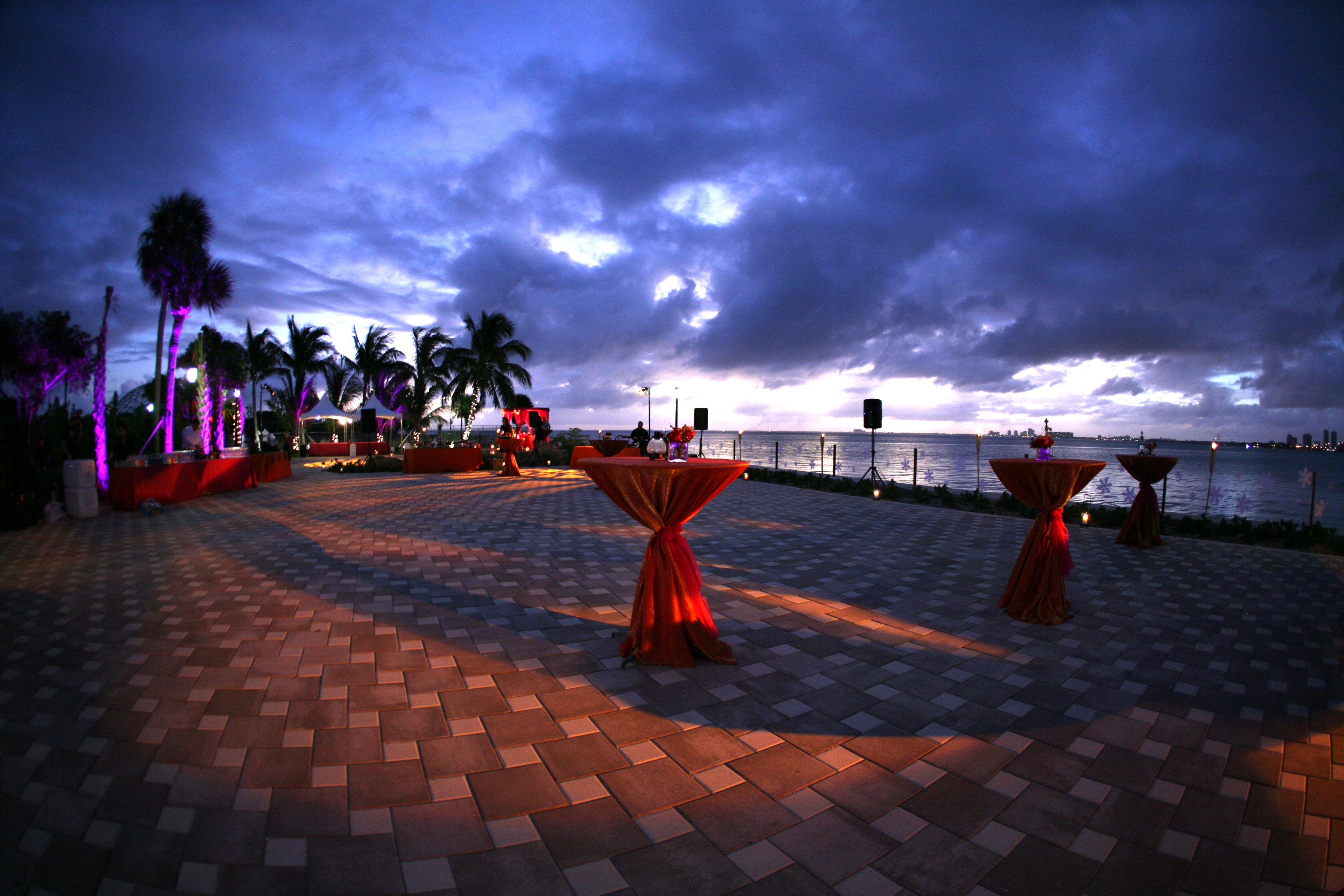 Photo: Miami Seaquarium