Guests will know they have arrived at The FireTower with its innovative bold orange colors set against earth tones and the striking design of the Fire Fighters Memorial Building created by award-winning architectural firm, Arquitectonica.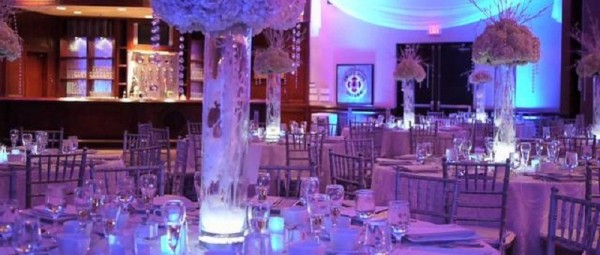 The FireTower is a new lakeside catering facility in Miami, where Whitcup-Bakst Catering coordinates weddings and parties you and your
guests will continue to talk about well after the last hot canapé of blue crab crustini has left the plate.

Located in the heart of Miami International Commerce Center, the unique Fire Tower sets the stage for a culinary adventure that wakens your
palate with a fusion of multi-ethnic cuisine. Whitcup-Bakst Catering crafts creative food sculptures with elaborate and tasty garnishes on
designer serving pieces that enhance the bountiful entrée presentations that have become its trademark.

The FireTower's spacious dining room is accented with a Baccarat chandelier and framed with floor-to-ceiling picture windows that overlook
the sparkling azure lake with its majestic illuminated fountain. This South Florida venue accommodates up to 980 guests.
Those interested in a spectacular send-off are in luck. The FireTower facilitates your get-away with a classic Rolls Royce as well other aspects
of the planning process such as florists and other wedding vendors. The facility is easily accessible and offers ample parking in a well-lit, secure
area. Guests who park their vehicles in the outermost sections of the lot may utilize its shuttle.
Still searching for the perfect South Florida wedding and event venue? Click here! Searching for event professionals? Click here!