Recently, we were asked to identify the latest trends in wedding cakes and desserts.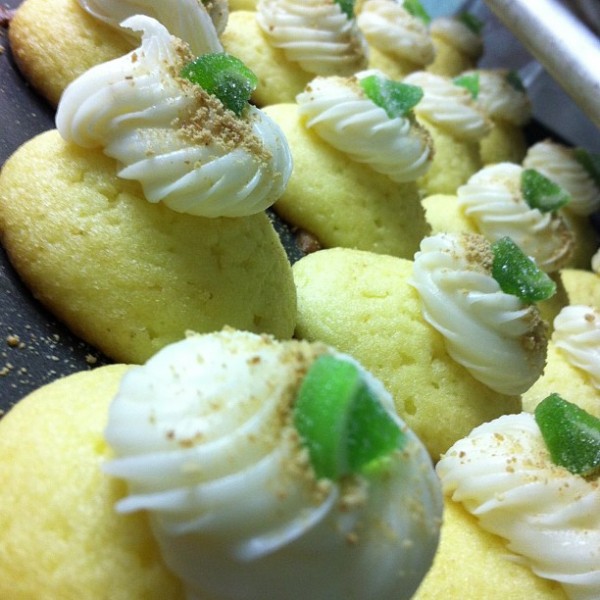 We at Sweetness Bake Shop have been noticing couples going for much smaller cakes, or several small cakes, and supplementing the rest with a dessert table. The small cake plays as the centerpiece on the table, and it is surrounded by mini cupcakes, desserts shots, French macarons, cake balls, cookies, and even doughnuts!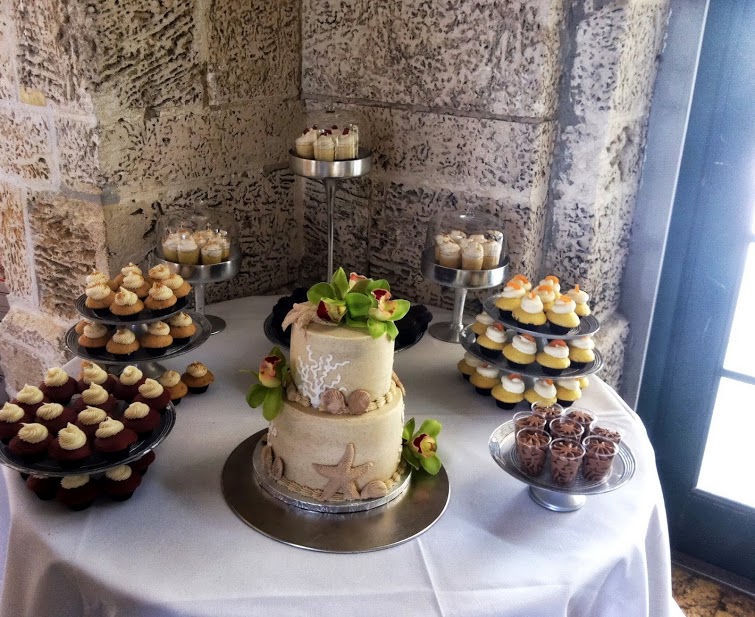 Photo credit: Sweetness Bake Shop
In order to create an inviting dessert bar, you want the desserts to look good and taste good, but it should also be presented in a way that looks appetizing. Having desserts spread out on the table using cake plates, flat plates and towers looks a lot better than just having the desserts lay flat on a table. If the wedding has a specific theme, carrying out the theme throughout the display table also looks great, either using the wedding colors or display elements.
The latest flavor combinations really depend on the season. In our shop, there are certain flavors that never go out of season such as our guayabera cupcake and tiramisu dessert shot. We work closely with the bride and groom to create desserts that reflect their personalities and tastes.
The one flavor that has transcended time and is still popular? Vanilla! Yes, it seems boring – but not when you do it right! It's a classic flavor that pairs well with everything. It's also the "go to" flavor for someone who isn't as adventurous to try something bolder. Our Thrilla n Vanilla cupcake is decadent -- we use Madagascar Bourbon Vanilla Bean in our cake and frosting, it's simplistic, but a classic. To this day, it still remains one of my favorite flavors.
Check out 6 More Sweet Alternatives to a South Florida Wedding Cake!
Searching for the perfect South Florida wedding and event venue? Click here! Searching for event professionals? Click here!