Incorporating corks into your South Florida wedding is a great way to tie into your theme especially if your venue is a vineyard.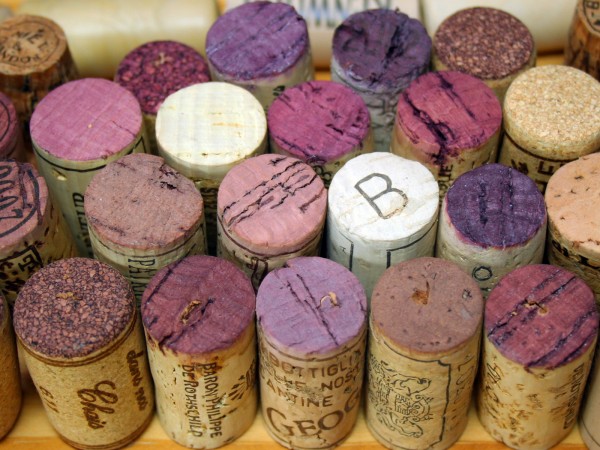 Photo credit: Simply Pretty Weddings
Corks are great ways to accent a wine wedding theme, travel theme, French bistro atmosphere, or a cocktail themed reception. Wine corks make the perfect place cards, a pedestal for your ring photographs or spilling out from an appetizer station.
If you are feeling crafty, a fun idea is to make a do-it-yourself cork initials. Using the letter of your new last name or the initials of your first names, creating this decorative piece is easy.
Each of these ideas requires a large amount wine corks. If you have a long engagement, start sipping and begin your wine collection as soon as possible. However, if you cannot drink wine at a rate equivalent to 100 or more wine corks, consider purchasing them online or ask friends and family to contribute.
For the name initials wine cork project, the best staring point is a backboard and tacky glue. These items can be found at your local crafts store for relatively little cost. And then glue away with each new cork! Display your DIY wine cork initial proudly as the centerpiece at your guest book table for your South Florida wedding.