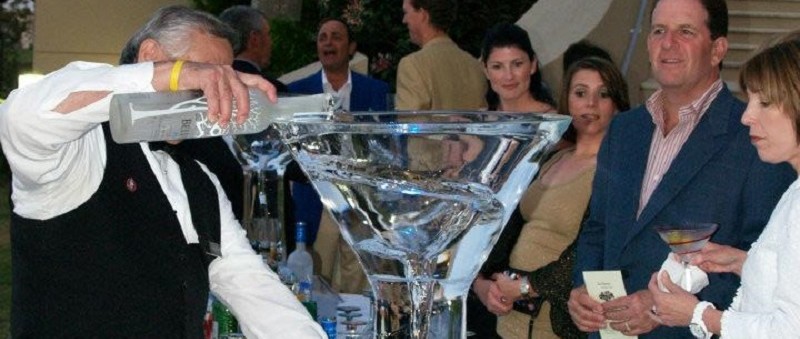 Crystal Sculpted Ice
Florida
Crystal Sculpted Ice
Crystal Sculpted Ice holds more than 15 years of expertise in presenting the finest in unique, interactive presentations for your special guests. Capture the moment frozen in time with our distinctive Fine Ice Sculptures, Ice-Luge's, Functional Serving Bars. Enjoy an enticing experience and leave a memorable impression with our functional Ice Dinnerware.

Superior Quality, Exceptional Service and Significant Savings on a diverse array of enhancements for your special event. Our fine ice sculptures are created to the highest standards.

We start with triple filtered crystal clear water, produced in our facilities, then form glistening blocks of ice. Our master craftsmen create striking sculptures, bars, accents and functional wares with distinct attention to the finest details.

Distinctive commercial programs are available for Restaurants, Bars, Night Clubs and Event Sites. Our facilities cover from Miami to the Palm Beaches and beyond assuring you fresh, detailed sculptures every time.

Ask about our custom designs ranging from simple logos to towering creations sure to astound your guests. The applications are so diverse your guests will indulge in the memories for years to come.
CSI's distinctive serving dishes, bowls and platters keep food chilled while providing a memorable and palatable presentation. Too Cool! Our liquor and beverage Luge's deliver refreshments to your guests in a most creative format. Plus, our Ice-Bars and Presentation Tables would leave an Eskimo in awe.

In addition, we can supply block, crushed and cubed ice.
Contact Person
Terry Austin