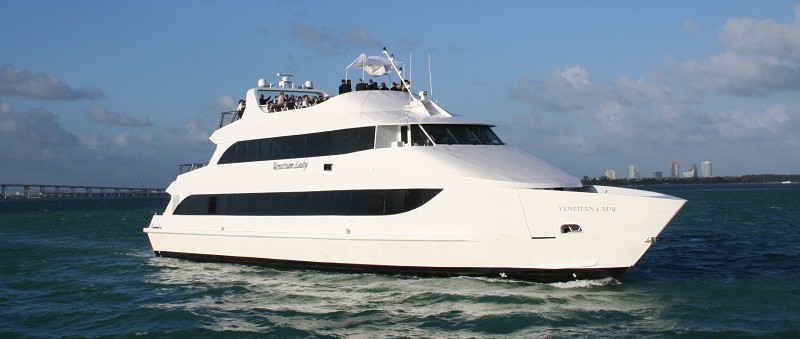 Biscayne Lady Yacht Charters
Miami, Florida
Biscayne Lady Yacht Charters
The moment you board one of our extraordinary Miami party yachts, its sleek, ultra-modern design and impeccable style will take your breath away. These luxury yachts provide the most stable and comfortable cruising experience in South Florida, and are the ideal venues to host a multitude of celebrations and events, with the Miami skyline as a backdrop. Make it memorable and celebrate on the water. Our luxury yachts are guaranteed to meet even your most demanding party needs.
Contact Person
Dominique Santana
Address
401 Biscayne Boulevard, Miami, 33132
Is the facility indoor only, outdoor only, or both?
Indoor and Outdoor
Maximum capacity with dancing
400
Maximum capacity without dancing
500
Facility restrictions
Please Provide