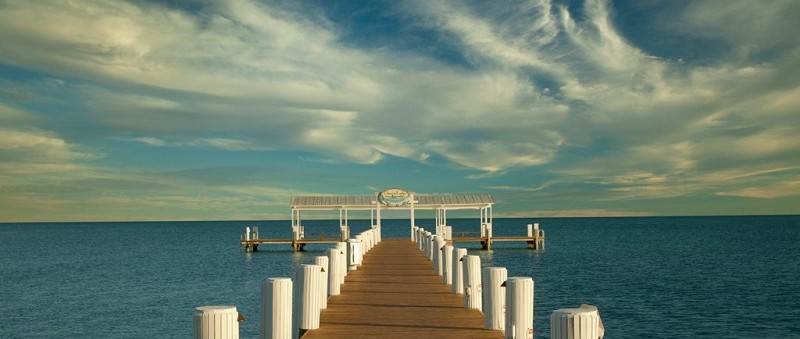 Cheeca Lodge & Spa - Florida Keys
Florida
Cheeca Lodge & Spa - Florida Keys
Picture your honeymoon at Cheeca Lodge & Spa. Warm Atlantic Ocean breezes float across the grounds of our lush, oceanfront retreat. Named one of Travel + Leisure's "500 Greatest Hotels in the World," the legendary Cheeca Lodge & Spa boasts one of the most captivating settings in the nation for an unforgettable Florida Keys honeymoon.

Named "purple isle" by its first inhabitants, Islamorada is undeniably captivating. A narrow spit of land surrounded by turquoise waters teeming with marine life, this key embraces the harmony between man & nature. Against this backdrop, our Islamorada resort offers a tropical retreat for those looking to escape. Setting the standard for luxury amongst resorts in the Florida Keys, Cheeca Lodge is the ideal destination for every getaway.

Accommodations
Welcome to the height of luxury. Our spacious guestrooms and suites offer a hub from which to explore all that our resort has to offer. Indulge yourself with amenities such as pillow-top mattresses, luxury bath amenities, plush bathrobes and more.

Dining
Cheeca Lodge & Spa is home to three world-class restaurants as well as an open-air Tiki Bar, all with sweeping views of the Atlantic Ocean and the choice indoor or outdoor seating. From pan-seared hogfish and Guava-glazed Mahi at Atlantic's Edge to wood-fired pizzas & house-made pasta at Limoncello to the freshest sushi served at an intimate twelve-seat bar at Nikai, the dishes at Cheeca Lodge are sure to appeal to every palate. We can even cook the fish you caught that day for the freshest meal imaginable.
Contact Person
Charlene Lopez
Address
81801 Overseas Highway Islamorada, Florida Keys 33036