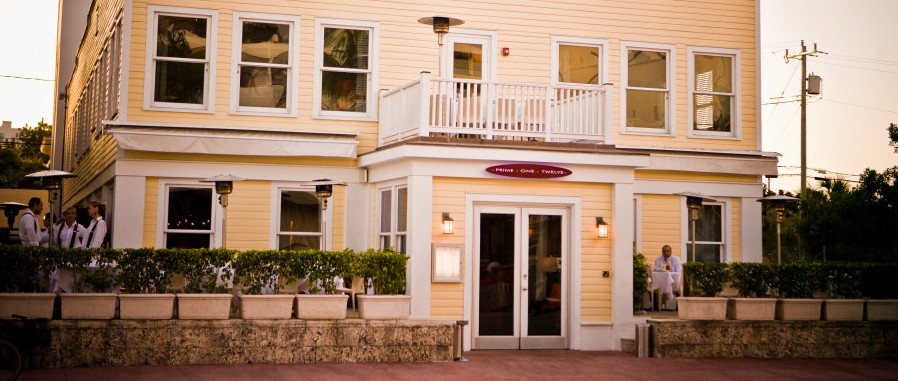 Prime 112
Miami Beach, Florida
Prime 112
The first modern steakhouse in the United States, Prime 112 revolutionized the industry from the moment restaurateur Myles Chefetz opened its doors on January 2, 2004. Located in the historic Browns Hotel, the home of Miami Beach's first hotel built in 1915, Prime 112 is a chef-driven boutique steakhouse that offers an innovative menu in a high-energy, female-friendly environment.

A departure from the conventional chain steakhouse, Prime 112 features classic menu items made better. From the finest quality dry-aged beef to accessories like the Truffled Lobster Mac and Cheese and Kobe Beef Sliders, Prime 112 stays true to its philosophy of buying the best product and delivering traditional fare with a twist.

Our restaurants are available for large groups, special events, and private functions for any occasion.

In addition to our standard menu selections we can create custom menus to suit individual needs.
Reviews
Delicious birthday dinner celebration. The service was top notch and the food was so yummy. I highly recommend trying the savory lobster bisque but it is a huge and very filling. The salads are big enough for at least for 4 people to share easily. Save room for dessert, you will definitely regret it if you don't save room. Food portions are large. We shared the creme brulee with peppermint brownies and the fried Oreos. I hate the combination of mint and chocolate but these brownies were a piece of heaven. Everyone at the table loved the fried Oreos.
Everything they say it is and then some! Bone in Rib-eye to lust over. Attentive and humble staff, top notch cut selections. The drinks were on point. I can go on and on but I have not a sad thing to tell and it's making me hungry. And you must have the Bacon at the bar. (Bacon must always be capitalized. Holds a special place in my heart.) Just go and don't look back. I hear the fried Oreo's and the beef tartar are worth a visit. I'll sacrifice myself.
Contact Person
Jennifer Zonin
Address
112 Ocean Dr, Miami Beach
Is the facility indoor only, outdoor only, or both?
Indoor Only