For some, wedding cake just isn't their style. But the good news is that wedding cake alternatives just go on and on with all kinds of great ideas! Here are six more favorites alternatives for your South Florida wedding: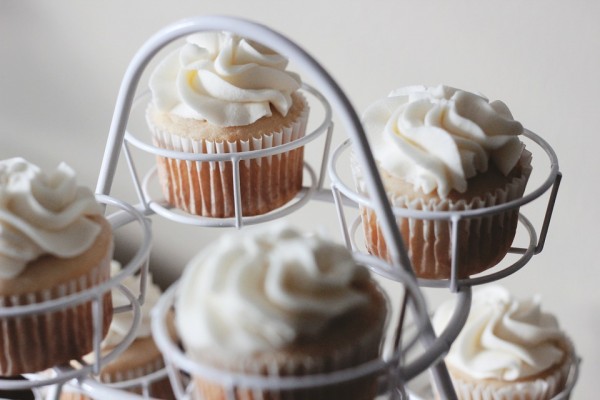 Photo credit: (c) Pixabay
Cupcakes: Cupcakes are a wonderful alternative because they essentially allow everyone to get their own adorable tiny cake without having to worry about cutting and dishing out slices of an actual cake. They can be made in a variety of flavors- you don't even have to pick one- and the icing and decorating options are endless, including ideas that could coordinate with your theme or your wedding colors. Or both, if you so choose.
Ice Cream: Nothing is better than ice cream on a hot summer's day after your guests have been having a blast on the dance floor at your romantic beachside wedding. Even if your wedding isn't in the middle of the summer, an ice cream sundae in a small bowl or glass is a lovely alternative to cake and would be small enough for your guests to handle without having to stand around with a big bowl full of melting ice cream. Ice cream sandwiches would be great, too.
Cream Puffs: Cream puffs can be made in a variety of flavors, and you can even set design their display with your South Florida vendor in such a way that you have a cream puff tower or cream puff cake! You can choose a variety of flavors to suit guests, or ask your South Florida wedding bakery for ideas. No matter the flavor, these little pastries full of sweetness will be sure to delight everybody!
Pies: Who doesn't like pie? If a cake isn't your thing, but you have always had an undying affinity for pie, consider serving it at your reception. You can pick some of your favorite flavors and choose a few others to suit the season so that your guests have lots of options in case your favorite uncle can never decide between cherry and chocolate cream. Pies could be a great option for those looking for a more dairy-free option, and can even be made gluten-free. Slice up pies and hand out pieces to your guests, or consider mini pies for a treat that's easy to hold.
Cake Pops and Truffles: Cake pops and truffles are an adorable and sweet treat that would be popular with guests! Cake pops and truffles can both be made in a variety of flavors and the icing can be coordinated in a variety of colors if you wish to incorporate your wedding colors or those of your alma mater. When considering truffles, keep in mind that like the macaroons we wrote about last week, they can sometimes be made with types of nuts, which is something to keep in mind if you have guests who might have nut allergies.
Cake In A Small Glass: Maybe, in the end, your heart is set on having a traditional wedding cake, but you are looking for ideas to display it a little differently or so no one has to deal with cake crumbs or trying to balance a plate holding a slice of cake and a fork while catching up with a chatty relative. Consider cake in a small glass or bowl, which would be a cute and easy to handle alternative while still allowing you to have that cake you've always dreamed of.