As the year draws to a close, we have spotlighted our most popular New Jersey wedding venues. Now, we are spotlighting some of our favorite venues!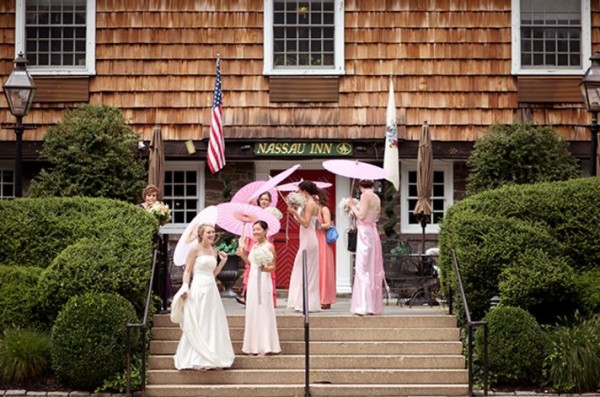 Photo Credit: kyomorishima/Nassau Inn
Bell's Mansion: Bell's Mansion, which is in Stanhope, is an amazing venue that features a "delicious menu, service and beautiful atmosphere, we're sure you and your guests will indulge in our Northern New Jersey home."
Battleground Country Club: A gorgeous wedding venue in the Jersey Shore community of Manalapan in Monmouth County, Battleground Country Club is a "newly-renovated" space with "the perfect blend of location, hospitality, and classic design... you can expect Battleground's professional service, creative cuisine, and personalized care," no matter the size of your next celebration.
Park Avenue Club: Park Avenue Club is a beautiful event venue and private club in Florham Park, featuring "beautiful historic setting, outstanding cuisine and impeccable service." in addition, this venue celebrates the Spirit of Giving in the community via "support to charitable and cultural organizations through our relationship with the Park Avenue Foundation."
Space: This venue is described as a " truly a unique and exciting full service event space." A gorgeous venue located in Englewood, Space offers "the venue, menu, décor, staff and entertainment to celebrate your special day."
The Nassau Inn: The Nassau Inn is "a destination where historic charm merges with contemporary style." A historic Princeton venue, this gorgeous inn offers plenty of versatile settings for an unforgettable day.
Check out our last blog, PartySpace's Most Popular Wedding Venues in New Jersey!
Still searching for the perfect venue? Click here! Searching for fantastic venues? Click here!