Your wedding bouquet is a beautiful reminder from your special day that can last for years to come.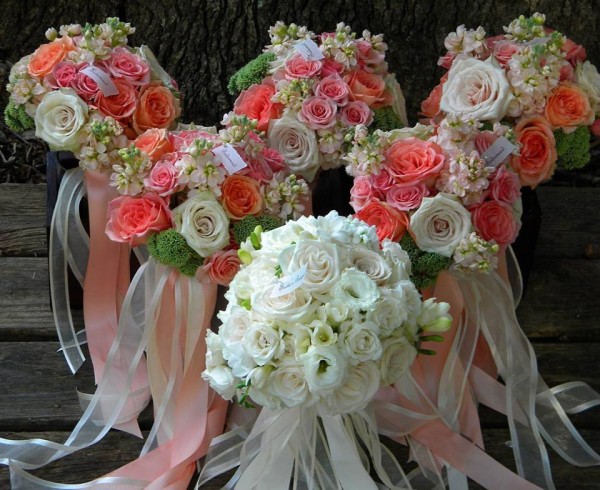 Photo Credit: Family Florist & Gifts
If you have chosen to use fresh flowers for your bouquet, preservation will be a concern if you are looking to keep that beautiful reminder. Here are some preservation ideas to consider.
Talk to your florist. Different flowers are preserved best using different types of preservation. Your North Jersey florist can help you figure out which is best for the type(s) of flowers you chose.
Dry the flowers. Take the bouquet apart and hang the individual flowers to dry.
Press the flowers. Press the flowers yourself between the pages of a heavy book. This would be a good use for that copy of the Yellow Pages that you have sitting around somewhere.
Preserve the flowers. Cool your bouquet in the refrigerator, allow it to air dry, and place it in an air tight container. Cover each flower in the bouquet with silica gel and leave it in the closed container for two weeks. The silica gel will draw the moisture out of the flowers.
Frame the flowers. Have you decided to press the flowers and have no idea what to do with them now? Try framing them, which could be a sweet reminder of your wedding and a cute piece of decor to show off your beautiful bouquet forever.
Use a glass dome. Putting your wedding flowers under a glass dome is a wonderful method to display both dried and pressed wedding flowers. Arrange the bouquet in the way you desire, press the stems into floral foam, and put the dome over the arrangement.
Use a shadow box. Like a glass dome, a shadow box is a great way to preserve your flowers. You can make your own shadow box or buy one already made if you're not the crafty sort. Like framing a picture, lay out the flowers on the back of the shadow box in the way that you want them, and glue them in place. Put the shadow box back together by putting the glass and frame back in place, and display the shadow box!
Hire a preservation company. Does the idea of preserving your bouquet on your own make you nervous that you'll make a mistake and unintentionally ruin your whole bouquet? Consider hiring a preservation company. If you're going to do this, you might need to make a decision before your wedding, because flowers need to be preserved within a short time span after a wedding and the process could take a while. A preservation company can preserve your bouquet beautifully and you don't have to worry about accidentally ruining it!
Searching for the perfect backdrop for your North Jersey wedding or event? Click here! Searching for amazing vendors? Click here!