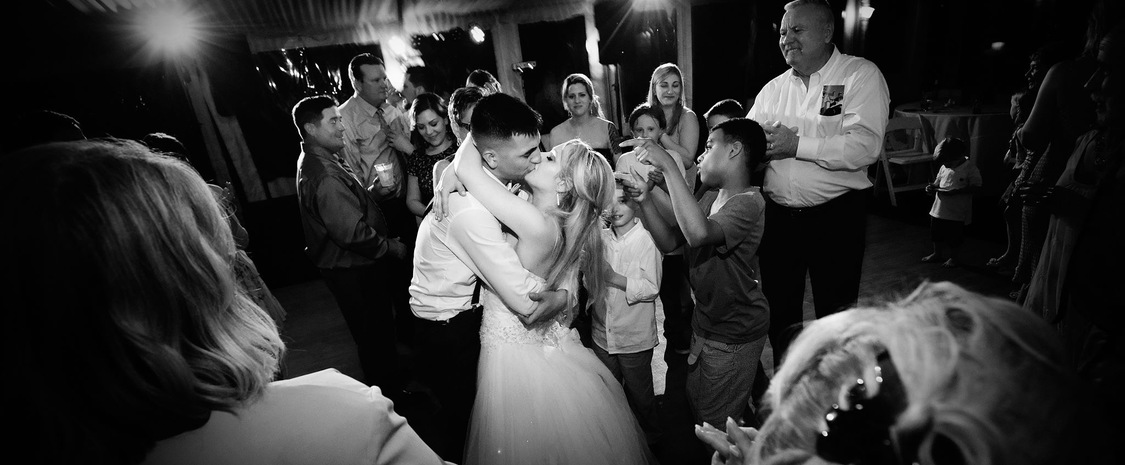 Marx Event Group - DJs and Photo Booths
Pennsylvania
Marx Event Group - DJs and Photo Booths
Make your wedding different and stand out from the rest.
Upscale weddings have been our focus for over two decades, and you are the center of our attention.  No cheese, no in-your-face DJs.
You've been to those cookie-cutter weddings - you know, the ones where you can predict exactly what's going to happen next. We don't want that for you or your guests. Through ongoing training to be the best in our field, to using special transitions to make your wedding flow as smoothly as possible, we guarantee that your wedding will be like no other that you, or your guests, have ever attended.
You are unique - let your day reflect you, and break away from the norm.
Let's talk.  Let's plan.  Let's amaze your guests.
24 Years of providing excellence, class, fun, and love.
DJ/MC | Photo Booth Rental | Up Lighting | Ceremony Sound | Cocktail Hour Sound | Custom Monogram | Fun. Class. Love.
Site:  www.marxeventgroup.com
Reviews
If you are looking to book a DJ for an event, look no further. We are four days beyond our the day of our wedding and the memories continue to pour in. While in the midst of our wedding reception, it was impossible to be aware of all this master DJ orchestrated to create the special moments that we are only now realizing were facilitated by his expertise. After reading the reviews it is difficult to relay comments about Chris that have not already been noted by other clients. We echo their compliments and underscore what sets him apart from other vendors. Chris took the time to meet with us well in advance to get a sense of who we were and the story behind the bride and groom so he would be able to best meet our needs. In a short time with him we realized he was a person who we could trust with making choices for us. We gave him a handful of songs that we wanted included and gave the rest over to him. At a time when we were so overwhelmed it was such a relief to hear Chris say,"Don't worry, I've got this." I can tell you now, when he says he's got this, he does! Chris created a unique program of music for our reception with multiple personal touches that moved our guests emotionally and got them up and moving physically. He was professional and comfortable to work with all at the same time. He found a way to gently manage a wedding party that was not easily managed. From his mixes and selections to the perfect volume, to his skill at keeping the focus on the bride and groom and not himself, Chris conveyed a sincere interest in us as individuals and a genuine passion for what he does. Out guests loved him and we are so very grateful for all he did to help to put the exclamation point on a beautiful day.
WOW is all that my wife and I can say. Chris Marx is and was amazing. From the very beginning day of meeting with him, he was professional, made us feel comfortable, and because of this we were able to hit it off right away. When it came to our wedding, entertainment was a major part of it and Chris was perfect throughout the entire night. He was always willing to meet with us, talk with us, answer any little question we had within minutes of messaging him which we thought was great we had an open field of communication. He assisted us in any and every way possible to help us plan our perfect and memorable night. We will always be grateful for his services and will always be recommending him to each and every person we know looking for a great DJ. Thank you for making our night memorable and fun.
When considering the most important aspects of our wedding day, entertainment came in at the top of the list. We knew we wanted to find a DJ with a great personality who could keep everyone entertained and having a great time. Booking Chris as our DJ was by the far the best choice we made in our wedding planning process. He was incredible from the first day we met with him all the way through our wedding night. He was always willing to meet with us, talk with us, answer any questions we had, and even reach out to our best man/maid of honor to ensure they were comfortable with speaking to the guests. He assisted us in planning out the most important parts of the wedding night and making sure we had songs that were meaningful to us. He even designed a special song for the mother-son dance. Overall, we had an amazing experience and truly fun/entertaining wedding. We have already recommended him to friends and family and will continue to do so!
Show More Reviews
Contact Person
Chris Marx
Address
339 Hardman Lane, Warminster, PA 18974
Location
Serving all areas within 150 miles of Philadelphia