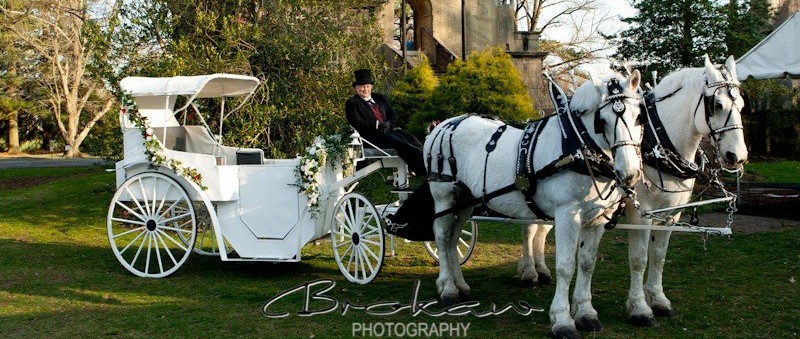 Bee Tree Trail Cinderella Carriage Rides
Pennsylvania
Bee Tree Trail Cinderella Carriage Rides
You will be swept away for your wedding day in this one-of-a-kind, dream come true Cinderella carriage designed and built here at Bee Tree Trail. We are proud of our horse-drawn vis-a-vis Cinderella carriages.

Bee Tree Trail designs and builds each of its carriages. You will not find one like it anywhere else. Our horses and carriages have been in movies, TV shows, pageants, and commercials. We have two locations in Pennsylvania but will travel to New Jersey, New York, Delaware, Maryland, Virginia, West Virginia, Mass., Michigan, Conn., Ohio, and Georgia.

Fill out the information request and we will send you a quote or call us. Perhaps we can help you make your dream wedding come true!
Address
Shartlesville, PA