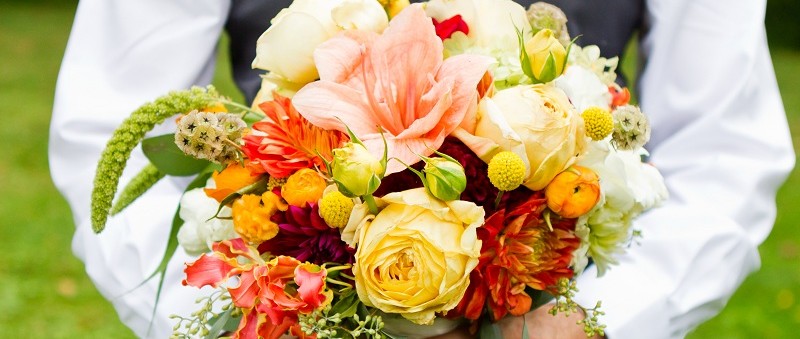 Buttercup
Pennsylvania
Buttercup
Jeffrey Miller Catering's floral division will simplify your planning so you can truly enjoy the party. Buttercup's designers will collaborate with you on innovative and fresh ideas. We bring decades of experience and the end result is a perfect pairing of food, flowers, fabrics, and fun!
Reviews
Thank you so very much for the beautiful flowers and decor at our wedding. It was EXACTLY what we envisioned for our big day. Your close attention to detail and consideration of our ideas were much appreciated. The ceremony in the barn was magical and romantic, and the decor and flowers at the reception were breathtaking. Thank you, thank you!
Hi Tom & Laura - I just wanted to send you a very sincere thank you for all of your hard work on our behalf. We could not have been happier with everything you created for us - it was truly more beautiful that we could have imagined. Thanks for your patience with me and your professionalism and for being so prompt on Sunday and again for your artistic vision and for helping us make the day everything we wanted. All the best!
Good afternoon Laura and Tom Thank you very much for the exquisite floral arrangements. Everything was beyond beautiful! The bouquets were so soft and feminine, and the ballroom centerpieces were breath taking. I think every woman there commented on their beauty, and wanted to take the entire piece home. The submerged Blooms were my favorite..LOVED THEM!!! Your team was truly amazing, and I couldn't have wished for a more perfect ambiance and glow throughout the day and night. Thanks so much!
Show More Reviews