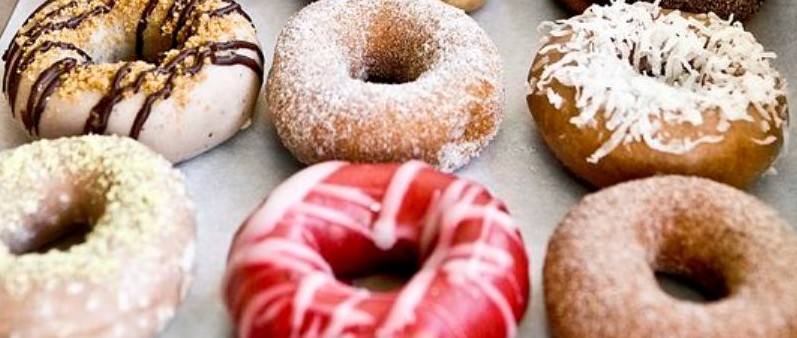 Federal Donuts
Pennsylvania
Federal Donuts
Federal Donuts, Chef Mike Solomonov's pioneering fried chicken and donut shop, is proud to offer email pre-ordering to our guests. We can deliver* and assemble fancy donut wedding and birthday cakes in seasonal flavors and assortments; fancy donuts can also be individually packaged as sweet favors.

We provide big orders of fried chicken for lunches and picnics with 24 hours' notice; additional advance notice is required for large orders of our twice-fried wings. Donut wait!

Email: orders(at)FederalDonuts.com for pricing and current flavor selection.

Sample fancy donut flavors: Milk Chocolate Sea Salt, Halvah-Pistachio, Blueberry Muffin, Cookies & Cream, Banana Creme Pie, Turkish Coffee

Sample fried chicken flavors: Naked, Za'atar, Buttermilk Ranch, Shabazzi (green chile, dried fennel, sumac), Federal BBQ

*Delivery of large orders is an additional fee.
Contact Federal Donuts for more information!
Latest News
Reviews
You need to go. You need to go and get donuts here and tell no one and keep them all for yourself.
Best donuts EVER - and I like to consider myself a bit of donut connoisseur. The white chocolate pretzel is making me salivate just thinking about it.