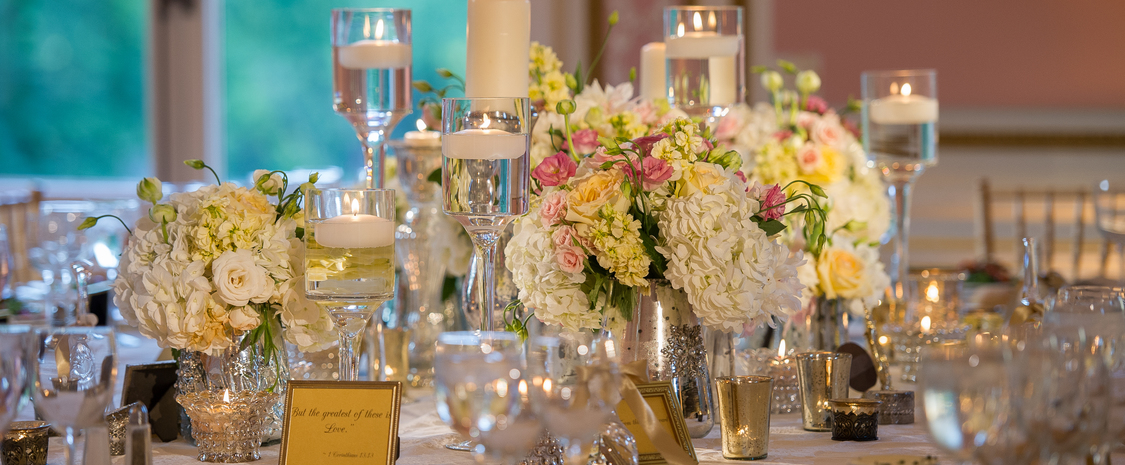 Fleur De Lis Floral
Pennsylvania
Fleur De Lis Floral
Fleur De Lis Floral specializes in custom floral design for weddings and special events. We approach every event with fresh, imaginative ideas, using only the freshest and best flowers available. We are passionate about bringing a distinctive style and uniqueness to everything we do.
Designer, Margaux St. Ledger holds a Bachelor of Fine Arts degree and has acquired training and experience from Los Angeles, Chicago, St. Petersburg and Washington DC, as well as spending a good deal of time in Europe. Her design techniques are cutting edge creating a wonderful blend of form, color, and texture.
"Margaux, of Fleur de Lis, creates "absolute magic" with flowers!" --Barbara, Villanova, PA
Margaux uses a wide variety of floral design styles: elegant, sophisticated, traditional, dramatic, simplistic and modern. Approaching every affair with keen imagination and sensitivity, she works closely with each client to be sure that their special celebration reflects their personal preferences and unique individuality.
Contact Margaux at Fleur de Lis Floral today to discuss your vision!
Latest News
Reviews
Margaux is a flower goddess. I had a HUGE vision and HUGE expectations for how I wanted our big day to look. Margaux not only rose to the challenge of making my vision a reality, but went above and beyond to completely capture my very-involved, very-detail-driven "midsummer night's dream theme"! It truly was a dream come true. When you hire Marguax (which if you have any sense at all, you will. ;) she will not only be your florist, but her team will capture your vision with an unmatched level of skill, efficiency, professionalism, and a genius creative eye that puts all the things you've been pining after pinterest to shame.
I used Margaux at Fleur De Lis Floral for my wedding. Not only did Margaux understand my vision from the very beginning but she was able to bring it to life in the most spectacular way possible. Every single detail was accounted for and every where you looked was better than the next. My guests are still raving about the decor of the wedding and how stunning all the floral arrangements looked. Margaux was able to create the most stunning entry piece for our escort table which our guests absolutely adored. I would highly recommend Margaux at Fleur De Lis if you want to make sure your vision turns into a reality!
I absolutely love working with Margaux from Fleur De Lis. She has such a kind, creative spirit and wasn't afraid to try something new or take a risk. She cared a lot about making my wedding day vision come true and was flexible with any changes I wanted to make along the way. Margaux did so much more than create beautiful flower arrangements for my wedding. She created a gorgeous display for my escort cards and even took on the daunting task of creating a ribbon wall. I couldn't be happier with how everything turned out!
Show More Reviews
Contact Person
Margaux St. Ledger
Address
Serving PA, NJ and DE