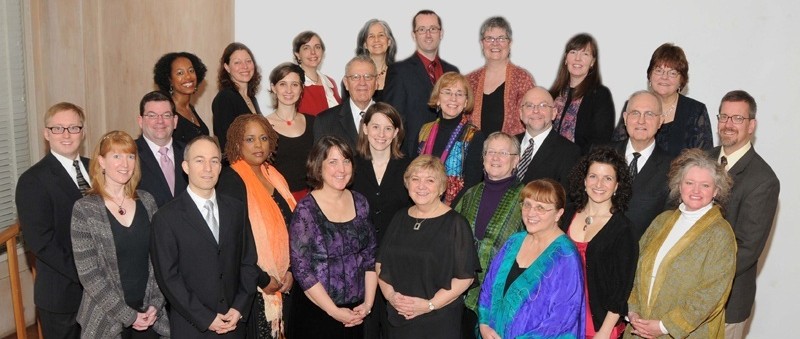 Journeys of the Heart
Pennsylvania
Journeys of the Heart
Journeys of the Heart creates and performs weddings, same-sex marriage ceremonies, baby blessings, funerals, and other services. We offer beautiful and customized spiritual or secular ceremonies to suit your unique background and tastes. We have a wealth of traditional and contemporary options, and we invite your ideas, readings, rituals, and vows.

Journeys of the Heart's officiants believe that the ceremony itself is not just the beginning but the heart of the entire wedding day as it is the purpose of your gathering! And to us, wedding guests are not just observers in an audience, but an extension of the couple and your families as they are the people you chose to be with you at this beginning of your marriage journey. Guests who have attended a wedding officiated by Journeys of the Heart come away feeling like it was a meaningful experience for them too.

No matter how you envision your ceremony our officiants are skilled at capturing your love and your own unique story to help create the magic that is the ceremony. We are here to help you facilitate the wedding ceremony you have always wished for and with our guidance and support your wedding becomes your own personal, wonderful and unforgettable celebration.

We share the idea that the entire wedding ceremony planning process should be easy, interesting, romantic and fun, a truly special time in those important months and weeks leading up to your wedding day. We offer a complimentary, no-obligation consultation for us to connect and chat about your wedding before reserving our services for your date. We cannot wait to hear from you to begin the fun!
Reviews
Naila Francis performed my daughter's wedding ceremony. She was perfect! The ceremony was personal and touching. Naila worked with the wedding couple to gather information and give them meaningful vows. All of our guests were impressed with her lovely manner and genuine warmth. Thank you, Naila.
Susan Harte, from Journeys of the Heart, saved our wedding day when our original officiant did not show up. We called any officiant we could find once we discovered we had a no show. Susan arrived a mere 20 minutes after our call and gave us a beautiful ceremony. I highly recommend Journeys of the Heart!
From the first moment I contacted Journeys of the Heart, I knew that I had found the right place. Then, when my husband and I met Susanne Wilson, we felt that we had met the person who was meant to conduct our wedding ceremony. Susanne Wilson may be one of the most amazing people that I have ever met in my entire life. She is such a positive person filled with love and happiness, and we felt an instant connection with her. During this whole process, from beginning to end, we were able to articulate to Susanne what we wanted in our wedding ceremony and what we did not. Susanne truly made our ceremony very special by incorporating what is dearest to us. Now that the ceremony is over, and we are married, my husband and I feel like we have a new edition to our family. We would truly recommend Susanne Wilson of Journeys of the Heart to everyone.
Show More Reviews
Contact Person
Diane Smith-Hoban
Address
Serving Metropolitan Philadelphia, Lehigh, Lancaster, and Berks Counties, New Jersey, Delaware, Maryland, and parts of New York