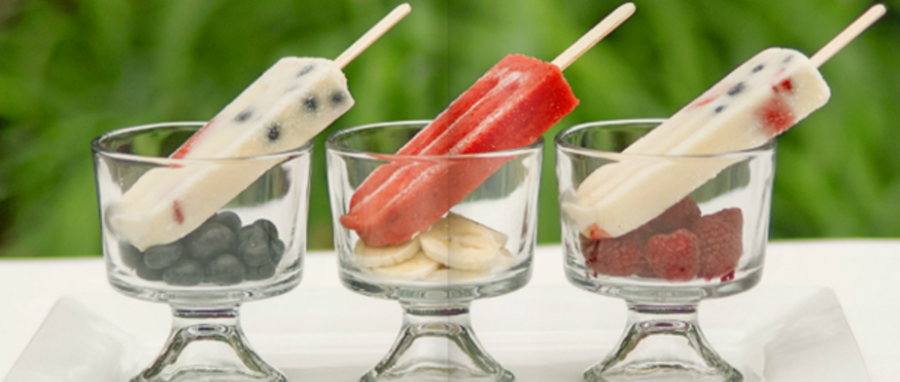 Mompops
Pennsylvania
Mompops
Put the POP in your wedding with Mompops. Fun and tasty, these delicious hand-made creations will really get your guests talking. Book one of their POP carts for your wedding today.

Mompops is a local, mother and son company that uses only natural ingredients in their uniquely flavored treats. A Partyspace staff favorite is their Chocolate Covered Banana.

Want a pop that fits your wedding menu? No problem, Mompops will work with you to customize specific flavors to go with your wedding palate.

Wine & Mompops: an unlikely pairing maybe, but a uniquely sophisticated one indeed. A mini or large mango pop with a white wine dip or a defrosted pop in your glass turns wine into something tropical and delicious.

Not only are the pops delicious, but they are Dairy, Gluten, Soy and Nut Free and also Vegan!

Wedding Packages Include:

*The Full Experience
A member of Mompops will be onsite with one of their signature carts to serve pops to your guests.
100 pop minimum

*Just the Pops
We will deliver your pops prior to your event, or you can pick them up. You serve them to your guests at your convenience. 50 pop minimum

Want the most unique wedding favors around? Try some Mini Pops. They are 1/4 the size of the traditional pops and are $1/Pop. 200 pop minimum
Reviews
LOVE MomPops! They just taste so good, and are always coming up with new, creative, delicious flavors. And, the people are fantastic :) YUM! YUM! YUM!
MomPops are absolutely the best Popsicles we have ever had. Wish I had one right now.
Fantastic!!! We just had the sea salt chocolate - so chocolatey! Great treat without a lot of calories. Can't wait to try more flavors.
Contact Person
Issa Ostrander