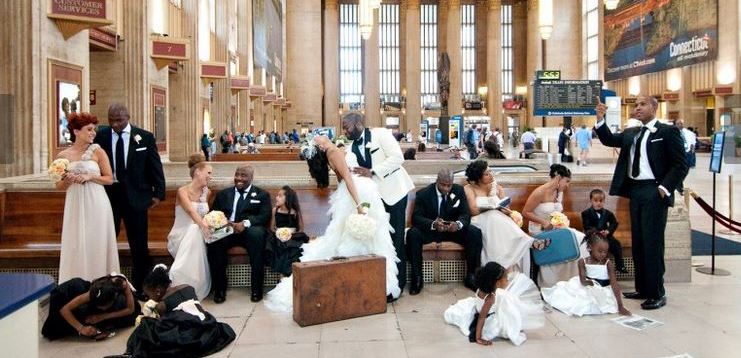 Closed: Precise Events Inc.
This venue has closed, this page is provided for historical reference only.
Pennsylvania
Precise Events Inc.
It's your wedding day, and from start to finish, it should follow your vision. With Precise Events, the big day will be flawless, nothing short of precisely perfect. The lead event planner and designer behind Precise Events, Olivia Lee has been coordinating both large and intimate celebrations for over 10 years.

With an MBA, strong community connections and a fantastic track record with brides, she is a unique mix of both professionalism and matchless creativity. It is Olivia's ability to easily manage and execute both the big-picture vision and the tiniest of details that wins her rave reviews. Former clients also cheer about her calm approach, her knack for cutting through the chaos and focus on your wedding day dreams.

"When I looked out at my wedding, I saw my design and vision and not one that was forced on me," said a former bride. "In the end, I felt supported and relaxed."

Precise Events' creative work has been featured in several issues of The Knot magazine and they have received The Knot's Best of Weddings distinction for 2011 and 2012 and a 2012 WeddingWire Bride's Choice Award. Precise in all things, they also boast perfect reviews. Better than an army of bridesmaids, this hands-on team squashes stress while helping you create a magical experience.
Reviews
I truly can't say enough about how crucial Olivia (owner of Precise Events) was in the planning and execution of our wedding. I had no idea what I was doing or where to start and she jumped right in and helped with everything. She started with what MY vision was for the wedding and we went from there. She gave her opinion on ideas, but in no way was I pressured to use them unlike some wedding planners I've heard about. As it turned out her ideas were far superior to mine and were fantastic! She checked in on a daily basis to make sure things were running smoothly and anything I couldn't handle she took over. The day of the wedding, she was non-stop- from making sure everyone was where they were supposed to be on time and helping to decorate for the ceremony/reception to making sure we ate and had everything we needed, to packing up and taking us to our hotel. I can't stress enough that having a wedding planner, especially like Olivia and Precise Events, is a must in planning a wedding. I highly recommend using Precise Events not only for a wedding but to also plan any event (anniversary parties, business events, etc).
We had a vision and put it all together. Olivia and the Precise Events staff from rehearsal day and on executed our plans. The wedding day was amazing. We had a lady in waiting, Anna, who was with us the entire day. She fussed over us and really made us feel like superstars. Were we amazed, yes we were. Are we grateful? Definitely! We will be calling you to plan our baby shower!
Olivia, you came in and worked with me to plan the most spectacular wedding ever, and with such a short time frame. I know that I couldn't have done it without you. Thanks so much.
Contact Person
Olivia Lee