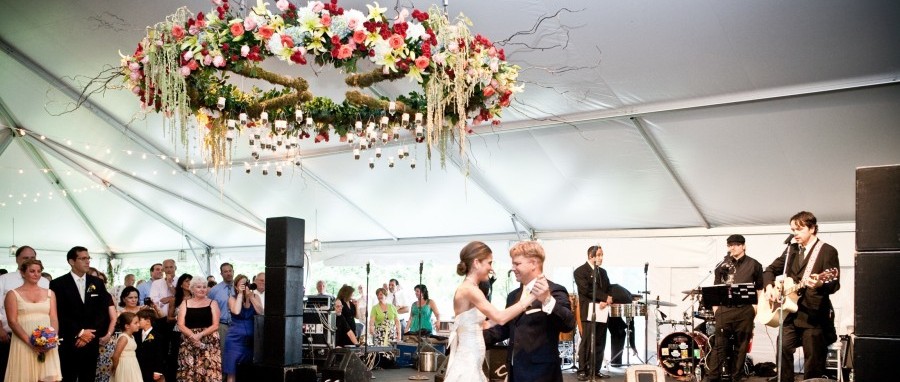 Laura Eaton Photography
Closed: Sage Catering
This venue has closed, this page is provided for historical reference only.
Pennsylvania
Sage Catering
Whether you are planning an intimate gathering, or a lavish affair, Sage Catering will help you to create a wedding that will delight your guests and exceed all of your expectations.

From classic to trendy, creating exciting food with intricate flavors is what we are passionate about, along with impeccable service to create the most unique and memorable events. From the day we meet to the day of your event, we will be there every step of the way.
Reviews
Sage truly lives up to its motto. They were excellent with their food and their advice on running the wedding. Everyone loved the appetizers and the main entrees. Sage was so easy to work with and made our day exquisite. I'm so glad that they were there for our wedding day! We would highly recommend them to anyone in need of event catering.
I cannot begin to describe how amazing Ed from Sage Catering was to work with for our daughter's wedding. As the Mother of the Bride who lived 2 hours away he made the planning seamless, and put my mind to ease. Our daughter chose a Wedding Brunch on a Sunday afternoon and it couldn't have been more perfect. The food was amazing, bountiful, and the guest raved. I even think he arranged for perfect weather. Ed, Mary and his team couldn't have done enough to ensure every need was taking care of. We were able to enjoy the celebration knowing that the Bride, Groom and guests were in good hands. Everyone was happy, smiling, full and could feel the love. What an amazing day, and I think Sage Catering had a lot do with that! A 5 star rating just doesn't seem to be enough! Wedding at Cairnwood on April 28, 2013
Hi Ed!! I wanted to tell you how much we really loved working with you and everyone at Sage Catering. You were amazing and so thoughtful throughout the entire process. Everything was exactly as we planned, and really, more beautiful than we dreamed. I worried about absolutely NOTHING the entire day and night. Mary took such good care of Keith, myself, my family, and all our attendants and at the end of the night I realized what that meant to me - she cared about every detail and about creating a warm and lovely memory for Keith and I as much as you did. Wow! That hit me like a brick. I will forever be comparing every caterer to the expertise, kindness, and professionalism that Sage provided. You set the bar extremely high. Thank you so very, very much. Thanks again, Ed, for a wonderful wedding year. I am in awe of the beauty your team created. Diane and Keith Capaldo Married at Cairnwood on January 5, 2013
Show More Reviews
Contact Person
Liz Shockley
Address
1000 Lancaster Ave Berwyn, PA 19312