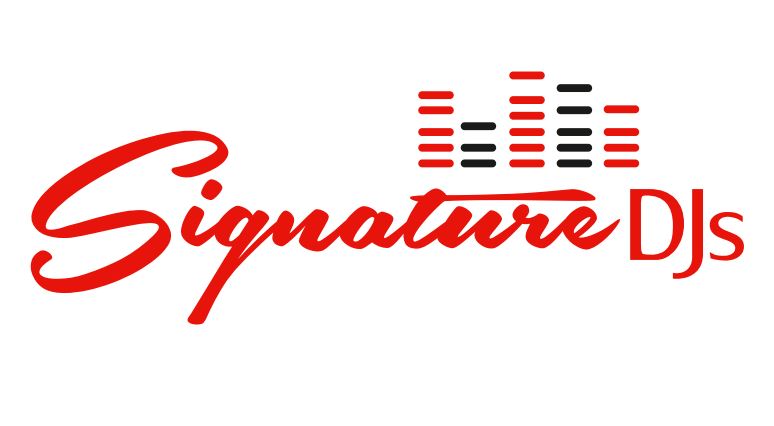 Signature DJs, Inc.
Pennsylvania
Signature DJs, Inc.
Congratulations on your engagement, and welcome to the most important day of your life! Are you looking for professionalism and unobtrusiveness? Maybe elegant and fun? How about something low-key and 'non-cheesy'? If this sounds familiar, then Signature DJs would like the opportunity to speak with you about your wedding reception.
Signature DJs has been providing Disc Jockey and MC services in Philadelphia for over 25 years. We're known for providing a performance that's above and beyond what's expected. An event you and your guests will always remember. Signature DJs provides excellence and experience, with an exceptional understanding of the "order and flow" of a wedding.
Of course, every wedding is different and we'll provide our services based on what you want. With our experience and flexibility, the end result will be exactly what you envision from start to finish.
Contact us today for more information or to schedule a consultation!
Latest News
Reviews
We booked Scott Goldoor for our wedding last month. From the pre-wedding planning to the wedding itself, he was great. Scott made himself available to meet with us regularly to help plan the wedding. Whether it was choosing the music, the order of events or the lighting, we felt totally confident walking into the big day knowing everything was taken care of so we could just focus on enjoying ourselves. He did a great job with balancing what we wanted to make the wedding special for us, with his own experience of what works. There are only a few things that can really make or break your wedding, and the DJ performance is one of those. Everyone told us they had an awesome time and he did a great job getting everyone on the dance floor. We strongly recommend going with Scott Goldoor & Signature DJ's.
Scott, the owner, was always on top of things whenever we had a question or concern he always addressed it in a timely fashion. Our DJ was Stewart. He was excellent! I can not remember any part of the evening that there wasn't anyone up and dancing. We also used the photobooth through signature djs. The attendant was also great. Very friendly and personable. Great company and people to work with for such an important day.
Signature DJs were the best! From the time we booked, Scott was always quick to respond and the service was excellent. Jeff Taylor was our DJ at the John J. Audubon Center at Mill Grove and he was AWESOME! Our guests were dancing the whole night and everyone has commented on how great the music selection was from the ceremony to the reception. I would 100% recommend them if you're looking for a good time and a great service!
Show More Reviews
Contact Person
Scott Goldoor