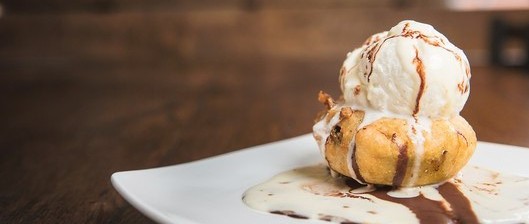 The Goat's Beard
Manayunk, Philadelphia, PA, Pennsylvania
The Goat's Beard
As much as we love to call the shots, we're also big fans of letting our guests decide what they want and how they want to run things for the night. That's why The Goat's Beard offers completely customizable private party packages to meet the demands of your rehearsal dinner, next birthday party, business meeting or gathering with a group of your closest friends. Our staff makes it a priority to give you a host of options, churning out the perfect menu, ambiance and overall setup for what we're sure will be one of the best party planning experiences you've had yet.

Located in the upper levels of the restaurant, the private dining areas at The Goat's Beard can accommodate a small group of 12 or a larger group of 30; if you need more space, we can combine the rooms into one setting or, if you're really throwing down, give you an all-access pass to rent the entire restaurant. Either way, you'll be in full control of everything from the music to the menu.

Offering custom prix fixe menus and drink packages that include any number of our domestic whiskeys, wines, craft beers and other liquors, our team will provide you with a number of foolproof options that will address everyone on your guest list--even the gluten-free vegetarians of the bunch. The upstairs area is fully equipped with iPod/iPhone docks (so you can pick the soundtrack) along with private bathrooms that are closed off from the public.

Our packages can be built to accommodate any sort of gathering, such as holiday parties, wedding showers, rehearsal dinners, alumni meet-up groups, formal sit-down dinners, business presentations, anniversaries, birthday parties, corporate events, happy hours and more.

Simply fill out the form below and one of our event coordinators will be in touch to sort out the details.
Reviews
Great food. Reasonable prices. Immaculate service. If we lived here, we would be regulars. The duck leg was our favorite, but the steak Mac was a close second.
Great place-always a perfect meal, and delicious drinks!! Staff is wonderful.
Contact Person
Events Manager
Address
4201 Main Street, Manayunk, Philadelphia, PA, 19127
Is the facility indoor only, outdoor only, or both?
Indoor Only
Maximum capacity with dancing
30
Maximum capacity without dancing
30