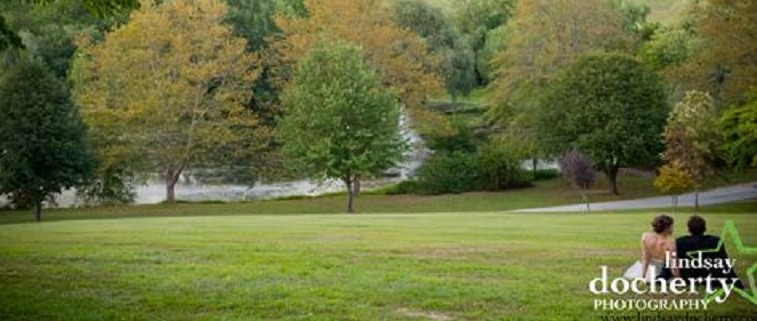 Deleted: Willows
This venue is no longer active on PartySpace, this page is provided for historical reference only. Please contact the venue directly. Please tell them you found their venue on PartySpace if you enjoy our site!
Villanova, Pennsylvania
Willows
The 47-acre estate owned by Radnor Township is a magnificent setting for weddings, private parties, civic functions, business meetings and other special events.  Situated at the end of a long, winding driveway, the three-story mansion provides a sweeping panorama of tall, stately trees, flowering plants and the picturesque lake with elegant fountains. 
 
Inside the house, guests will find a large reception area, willow room, dining room, paneled library (the latter of the two with working fireplaces), and spacious solarium with Italian marble terrazzo floor.  Glass doors open onto the curved terrace and a view of the sylvan setting.
 
The Willows offers an irresistible combination of quiet elegance within the house and of unsurpassed beauty of landscaped grounds surrounding it.   
The Willows Mansion is under renovation and will be open for reservation starting mid-late 2016.
Call 610-688-5600 x141 for more information or visit http://www.radnor.com/557/Willows-Mansion
Contact Person
Tammy Cohen
Phone
(610) 688-5600 x141
Address
490 Darby-Paoli Road, Villanova, 19085
Is your facility handicapped accessible
No
Is kosher catering available
Yes
Is outside kosher catering permitted?
Yes
Is the facility indoor only, outdoor only, or both?
Indoor and Outdoor
Does your facility have guest rooms
No
Does your facility have air conditioning
Yes
Maximum capacity with dancing
1480
Maximum capacity without dancing
180
Facility restrictions
No Smoking. Midnight curfew for all parties.
Rental fees
*2012-2013 RATES: (Tables and Chairs included) Non-Resident Saturday $4300 Friday/Sunday $3900 Weekdays $1200 January and February Friday $2000 Saturday $2100 Sunday $2000 Radnor Township Residents Saturday $3225 Friday/Sunday $2925 Weekdays $900 January and February Friday $1500 Saturday $1575 Sunday $1500 Corporate Meeting Fees(Resident or Non-Resident) Full day: 8AM to 4PM - $500.00 Half Day: 8AM to 12PM -$250.00 *ALL 2012/2013 RATES BASED ON FIVE (5) HOUR USAGE, $500 PER ADDITIONAL HOUR Willows Park Photograph Fee -Non Residents- By Permit Only Designated Areas $75 per Hour 50% DEPOSIT REQUIRED Office Hours- Monday to Friday 9:00am to 12:00pm