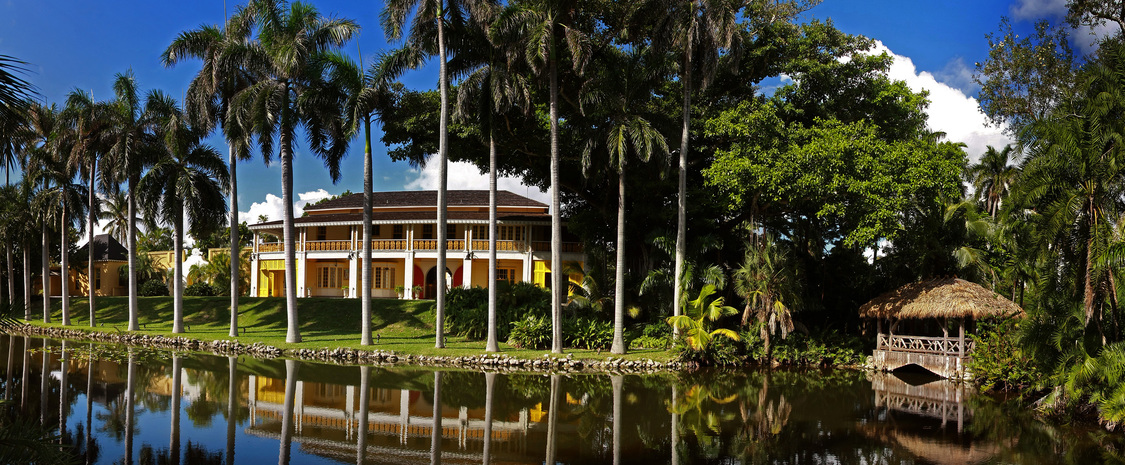 Bonnet House Museum & Gardens
Fort Lauderdale, Florida
Bonnet House Museum & Gardens
Bonnet House Museum & Gardens is a tropical oasis in Broward County.
Located on a natural barrier island, nestled between the Atlantic Ocean and the Intracoastal Waterway, here you will find a lush garden courtyard and a partially covered veranda. Our veranda faces a tranquil lily pond, home to graceful swans and the yellow bonnet lily for which the house is named.
Upon arrival at Bonnet House Museum & Gardens, you will pass through ornate gates, and the commotion of the outside world will fade. You and your guests will be swept back in time to experience a unique, intimate, outdoor wedding venue that exudes elegance.
Bonnet House Museum & Gardens is convienently located on the waterfront in Fourt Lauderdale, Florida. Contact us today for more information about rates and tenting options, or stop by for a visit during normal tour hours.
Contact Person
David Woodin
Address
900 North Birch Road, Fort Lauderdale, 33304
Is your facility handicapped accessible
Yes
Is kosher catering available
Yes
Is outside kosher catering permitted?
Yes
Is the facility indoor only, outdoor only, or both?
Outdoor Only
Does your facility have guest rooms
No
Does your facility have air conditioning
No
Maximum capacity with dancing
200
Maximum capacity without dancing
200
Facility restrictions
2 in bridal suite, 3 in courtyard and 1 for staff.
Rental fees
#of Guests/Rate 1-100/$5,500 101-150/$6,000 151-200/$6,500 201-250/$7,000 Additional Hourly Rental Rate: $500 per hour (Must be scheduled in advance) Tenting and Flooring: A $1,500 mandatory tenting and flooring fee will apply for rentals January through May. Summer Rentals: A 30% discount applies for summer rentals June through October. Deposit: A $1,000 Refundable Damage Deposit is required for all rentals. The deposit will be fully refunded if all Bonnet House Rules & Regulations are adhered to satisfactorily and no damage has occurred. Membership: A $90 Bonnet House Couple's Membership is required for all rentals. Renter's Insurance: A Certificate of Liability Insurance is required from the renter for all rentals. Security: A $150 Security Fee is required for all rentals. Rehearsal (Optional): A $250 fee is required for a one hour rehearsal. (Must be concluded by 4:00 pm)