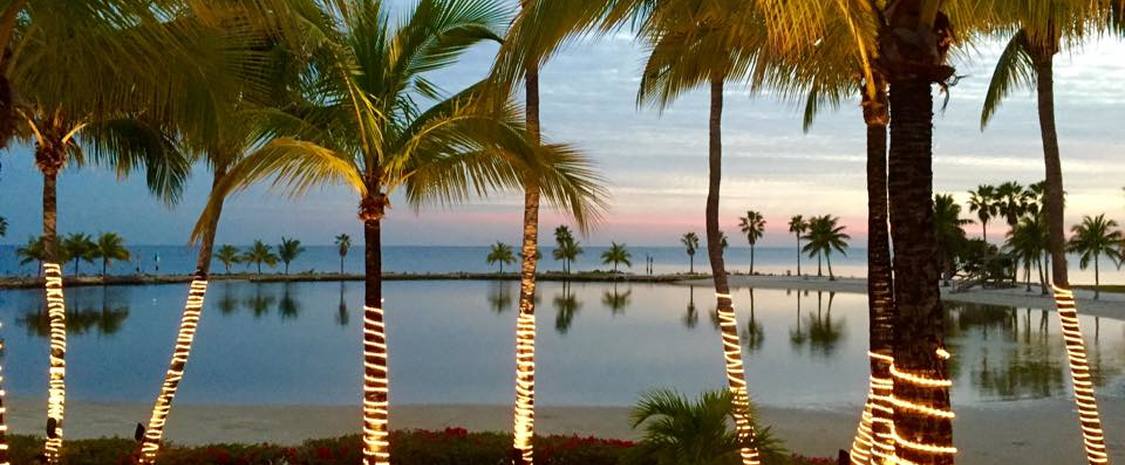 Red Fish Grill
Coral Gables, FL, Florida
Red Fish Grill
Have the perfect wedding, day or night at Red Fish Grill. Housed in a historic building on the beach, Red Fish Grill offers gourmet dining in a unique and breathtaking setting. The secluded beachfront location provides a beautiful and romantic atmosphere for your special event in South Florida. 
Red Fish can accommodate groups of up to 140 people. Tours are by appointment only. Please contact us to schedule a time to visit our Miami Dade County beachfront wedding venue!
Reviews
All I can say is WOW. Incredible experience. Venue is beautiful, any brides dream come true happens at redfish grill. The event manager Brittani is absolutely amazing. She was there the entire time helping me and making my wedding experience incredible. She truly made my special day unforgettable. The food was outstanding and the service was great too. Highly recommend this venue for anyone that is looking to have he best time of their life.
This venue was perfect. The service and management were very attentive, polite and professional. Anything I needed they jumped at the task and helped my big night run smoothly. The venue was beautiful, the food was beyond excellent and the drinks were awesome. The area where we had our ceremony was off the path and away from beach guests which allowed for a more private event. I would highly recommend this venue if you're looking for a beach/outdoor tropical wedding. It is perfect! Just so you're aware the beach is not closed so there will be beach goers there during your ceremony. I set up my ceremony with the ocean in the background so random people were not in my photos.
Red Fish Grill is amazing! If you want to get married on the beach and have an awesome reception dinner/dance party after - this is the venue for you! Working with them pre-wedding was really easy. We called or emailed a lot and they would respond quickly. They answered all of my questions (and there were many). The staff present on our wedding day went above and beyond in every way! They paid attention to every detail and took care of our every need. They kept appetizers for us, served our entree first, made sure we knew when everything was happening, and even brought a heater to our table. They were seriously amazing. If I could give 6 stars I would. Not to mention the food!!! Out of this world. Thank you to everyone at Red Fish for making our night memorable! Chris, Brian, and ALL - We couldn't have done it without you!
Contact Person
Wedding Coordinator
Address
9610 Old Cutler Road, Coral Gables, FL, 33156
Is the facility indoor only, outdoor only, or both?
Indoor Only
Maximum capacity with dancing
0
Maximum capacity without dancing
0