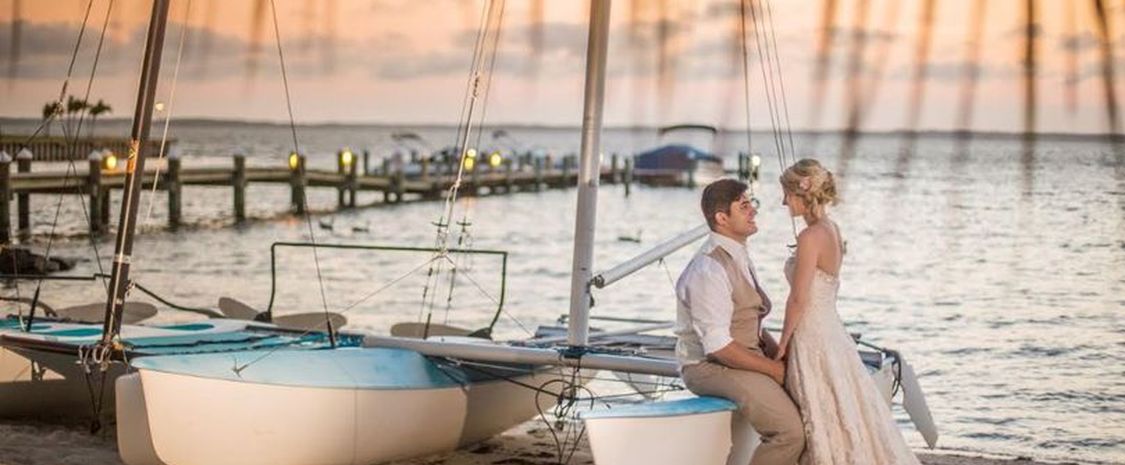 Reviews
We just got married in November in the new Lighthouse Cove Event Center. Two months later and everyone is still talking about how amazing our wedding was. From the beautiful bay views with the most gorgeous sunsets to the cocktail hour space where our friends and family gathered and ate delicious hors d'oeuvres to the opening of the grand ballroom where we were greeted with an amazing sit down dinner. All of the staff went above and beyond to make sure we had the best day and wedding ever. Lisa helped us with every detail to plan our perfect day, Hannah kept all of our out of town guests happy with our room block. Lisa, Drew, Pete, Chef and the entire banquet team made sure every detail was absolutely perfect the day of the wedding. I can't thank the entire staff enough for making our dream wedding a reality. Every single detail was absolutely perfect. We recommend the Hyatt Place and Lighthouse Cove Event Center 100%. If you're looking for great service, a beautiful new venue, beach sunsets, delicious food/drinks and a wedding that your guests will rave about then this is the venue to choose!
Beautiful Venue with a gorgeous view of the Bay! Absolutely loved the Event Center!
Contact Person
Event Coordinator
Address
1301 Coastal Highway, Dewey Beach, DE
Is the facility indoor only, outdoor only, or both?
Indoor and Outdoor
Maximum capacity with dancing
220
Maximum capacity without dancing
320