Weddings aren't just for the late afternoon and evening! When in the day you plan to have your wedding can make a big difference in the atmosphere, style, and even price of your big event.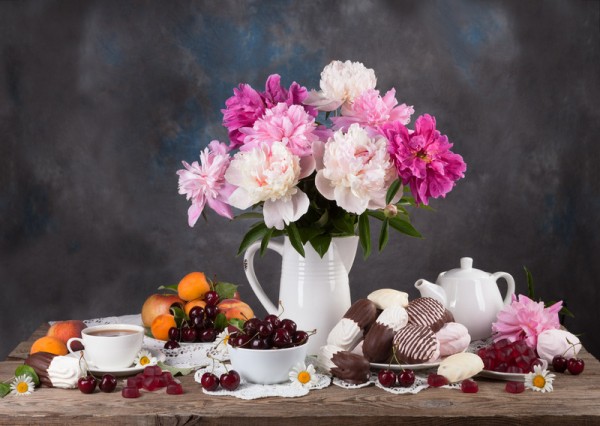 Check out these great alternatives to the usual dinner affair and enjoy the sunshine with your guests!
---
Morning: Believe it or not, 10:00am weddings with brunch receptions were once the norm, and while they haven't exactly made a full come-back, there are plenty of reasons to love the idea of a morning wedding. First of all, who doesn't love brunch? Treat your guests to an omelette bar, fresh-baked biscuits, and a waffle station where they can choose from tasty toppings. Even better, the type of food served for breakfast and lunch generally comes at a much cheaper price than the sort of food you would find at a dinner reception. In addition, your guests aren't likely to drink as much so early in the day and so you will save on the cost of the bar. Treat them to mimosas garnished with fresh fruit and Bloody Marys.
Another appeal of a morning wedding is that it gives you and your guests lots of time to relax and enjoy one another's company after the main events. Rather than ending the night exhausted, you and your new spouse will be able to enjoy the rest of the day together at your leisure. Plus, if there are any small children you can't imagine excluding from the big event, you'll find them at their best early in the day when they are well-rested. They'll be able to stay and celebrate throughout the wedding and reception, along with their parents, rather than having to leave for bed before the fun is over!
There are, of course, some downsides to planning a morning reception: Some of your family and friends may be a little bit cranky about having to wake up so early for the big event. In addition, the early hour of the ceremony will necessitate that you and your wedding party begin getting ready very, very early in order for everyone's hair and makeup to be done on time and even then you'll find yourself on a tight schedule.
Afternoon: If you're not quite dedicated to waking up in the wee hours on your wedding day, but still like the idea of a daytime reception, an afternoon wedding may be perfect for you. This is a great option if you want to treat your guests to a fabulous time but don't quite have the budget to cater a full meal. By starting the ceremony after the usual lunch time, at around 1 or 2 o'clock, and ending it before dinner time, at around 6:00, you can ensure that your guests won't miss a meal, but will still be able to have a great party with them. This way, rather than serving them a budget quality full meal, you can give them high quality hors d'oeuvres and finger foods.
This option is also a lot friendlier on guests who might have trouble waking up early, while still allowing for down time in the evening. Like a morning reception, it's also still friendly to any little guests you might have, as they'll still be home before their bedtime. An added bonus is that North Jersey venues are often less expensive to book early in the day, as it's harder for them to fill up those time slots. Afternoon weddings also work out great for Sunday weddings (also a potential venue discount) if your guests aren't coming from too far away, as it will give them time to drive home before it gets very late.
Alright, now for the cons: While an afternoon wedding will give you more time to get ready than a morning wedding, you still might find yourself a little rushed, especially if you have a lot of bridesmaids who all have to get their hair and makeup done. You also may not find a lot of your guests up for dancing--people don't seem as ready to get their groove on earlier in the day. In addition, you may hear some grumbling about the lack of a meal, although most guests will be happy with cake and hors d'oeuvres.
Check out A Look at Recent Makeup Trends for North Jersey Brides!
Searching for the perfect New Jersey wedding or event venue? Click here! Searching for event professionals? Click here!