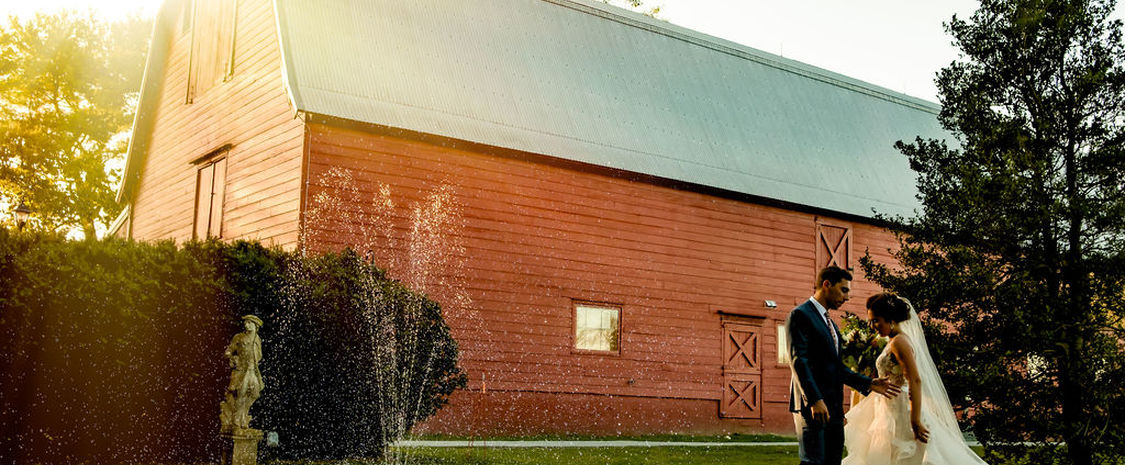 Bishop Farmstead
Southampton NJ, New Jersey
Bishop Farmstead
The Big Red Barn
Constructed in 1932, this vintage barn oversees 12+ acres of native grasslands – a rich habitat for wildflowers, birds and butterflies – and a historic farmhouse built in the 1750s by a second-generation Quaker farmer.  The property is also home to Pinelands Preservation Alliance, whose mission is to protect the natural resources, history and culture of this unique region.
In 2017, the Alliance transformed the barn into a great gathering place. The recently completed renovation brings contemporary comfort and energy efficiency to a setting that still retains its authentic character. For weddings and private celebrations, the "big red barn" opens onto beautiful outdoor spaces for garden ceremonies and cocktails, while the interior is scaled for dinner and dancing for as many as 175 guests. 
Contact Erika Borton for information on this New Jersey barn venue and to set up a tour.
Reviews
I would like to extend a warm thank you to Erika at Bishop Farmstead. She flawlessly managed our son?s wedding with perfection! The attention to each family?s needs were met with the upmost of professionalism. She went above and beyond to make sure her clients were happy and greatly satisfied. The staff along Erika were professional and attentive. We truly recommend Erika, JAM, and Bishop Farmstead! Graciously, Sue and Greg Furey ??
I am so excited to share with you my experience so far with Bishop Farmstead. We were originally scheduled to have our wedding on September 19, 2020......then Covid happened. Erika and the team worked with me to reschedule for 2021. Although, we didn't get our original Saturday in September they made sure to find a date that worked for both parties. I am beyond thrilled for our upcoming wedding on November 5, 2021. Our event planner, Gina, is doing an amazing job at helping my vision come to life. I think she is almost as excited as me to execute the plan! If you are looking for a barn wedding with modern amenities this is the place for you. Can we talk about the vaulted barn ceiling and gorgeous lighting! That was the big selling point for us. In the beginning of March 2020 right before the big Covid shut down we had our food tasting! TALK ABOUT DELICIOUS! Absolutely everything we had was incredible. My husband and I always find wedding entrees to be kind of blaaahhhh but not here! All the entrees have a special twist that make them so unique. What's even better is that all their ingredients are farm to table and fresh...sometimes picked from their own urban garden! I highly recommend having a wedding at Bishop Farmstead. If the venue isn't your style be sure to check out other JAM catering venues. You won't be disappointed.
We are excited to have our wedding at Bishop Farmstead on 10/30/21. We booked with less than 5 months, we were really happy they had any dates available, everything having been so insane with the pandemic situation. JAM catering and Bishop work really nicely together. The aesthetic is great and working directly with the catering company is great as well, a lot of barn venues you have to bring in your own catering, everything etc. JAM is very accommodating of food restrictions and allergies (which we have a lot of in our group) and they take it very seriously. We are still a about a month out but we are very excited for our event here!
Show More Reviews
Contact Person
Erika Borton
Address
17 Pemberton Road, Southampton NJ, 08088
Is your facility handicapped accessible
Yes
Is outside kosher catering permitted?
Yes
Is kosher catering available
Yes
Is the facility indoor only, outdoor only, or both?
Indoor and Outdoor
Does your facility have guest rooms
No
Does your facility have air conditioning
Yes
Maximum capacity with dancing
175
Maximum capacity without dancing
200
Rental fees
$10,000-$18,000 catering spend range
$130-$200 price per person range
$2500-$5000 venue rental range

All pricing is based on time of year and week date requested.