Wedding websites have evolved into something of a staple on the list of wedding planning to-dos in the past few years. It's easy to see why. Not only are they fun and informative, but they certainly take a lot of the stress out of the months before the big day. Instead of fielding dozens of calls and emails from guests with questions about your South Florida wedding, direct them to the wedding website! There, all of the information they need is in a convenient format that they can access at any time from their computer, tablet, or phone. Plus you can keep them updated on any changes that you may have to make.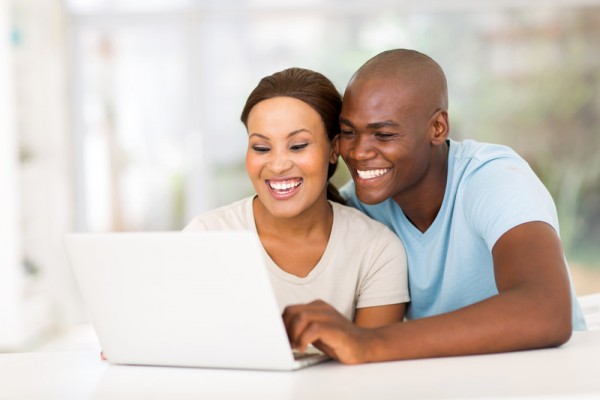 Photo credit: (c) CanStock Photo
While there's no definitive "right" or "wrong" way to create a website for your South Florida wedding, here are a few of our favorite tips and suggestions to guide you!
1. Fit the style to your wedding. You've probably heard at some point that it's customary to match the style of your invitations to that of your wedding. This is because the style of a wedding invitation is traditionally an indicator to guests of how formal or informal the wedding will be. Beyond this, the invitation is supposed to set a tone for the wedding, which is often why it mirrors the wedding's theme or design scheme. For these same reasons, it's a good idea to choose a look for your wedding website that reflects the style and formality level you intend for your wedding.
2. Employ security features. Wedding websites often contain fairly personal information about a couple and their families. While it's okay for your family and friends to have access to this information, you may not want everyone else on the internet to be able to read your site, too. Some burglars even use wedding websites as a way of knowing when a family will be out of the house for an extended period of time. Aside from that, wedding crashing is a real thing. Many wedding website services will allow you to password-protect your website. Just choose an easy, memorable password and print it on your STDs or invitations for guests to use. Better safe than sorry!
3. Keep in mind that the purpose is to help guests. Even though it can be tempting to use your site as a platform for expressing your excitement about the big day and a place to share lots of pictures, it's important to remember that the main purpose of the site is to be a resource for guests. Keep the focus on ease of navigation and availability of the most pertinent information. It might even be helpful to approach the site as if you were a guest yourself--what would you like to see on another couple's site if you were attending their wedding? While it's important to be expressive and make the site reflect you as a couple, your guests should also be able to find what they're looking for (like your registry) with minimal effort.
4. Double check for mistakes. You wouldn't want to send out invitations with typos in them, so why have them on your website? Take the time to make sure that your site is looking its very best before making it live! This is especially important when it comes to making sure all of the dates, times, and addresses are correct, especially if they've gone through a few changes. You don't want anyone getting lost or confused!
5. Make RSVPs easy. Many of the wedding website providers today offer you the ability to collect RSVPs through the website, itself. This can be a huge asset if you happen to have a few friends who never seem able to make it to the post office. These days people seem to be increasingly more comfortable doing things electronically, so giving guests this option could be a huge help. Plus, they'll be a lot easier to keep track of than physical RSVP cards. Some website builders will even allow you to have different RSVP lists set up for multiple events.