The honeymoon is time where you and your fiancé can relax after your South Florida wedding, make new memories and simply enjoy each other's company. But planning ahead for this monumental trip is important. Here are some tips for a stress-free trip to help you along: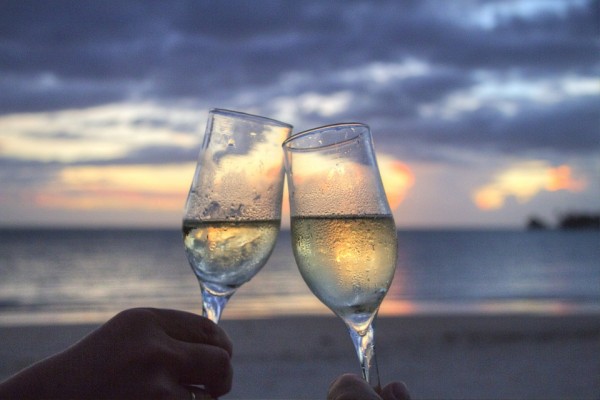 Photo credit: (c) Pixabay
Many travel experts will suggest waiting a couple of days after your South Florida wedding reception to leave for the honeymoon. Who wants to jet out after limited sleep and a head full of champagne? A full night's rest sets up a successful honeymoon.
Plan Ahead: Take time to pack. Planning in advance ensures that you remembered toiletries, medication, that bathing suit and cover up, shoes and flip-flops. It also leaves you stress-free with ample time to put your lights on a timer, contact the pet sitter and double check the departure time at the airport. A buffer is your best friend. In addition, packing in advance also keeps your weight down—luggage wise, that is, and perhaps will save money in overage fees while leaving room for some souvenirs.
Cross-Packing: This tip is smart because packing a few essentials and outfits in each other's luggage is a lifesaver in the event one piece is lost. Also, include essentials in a carry-on bag in addition to a book or magazine in the event of flight delays. Perhaps, a snack or two just in case…
Make Copies of Passports, Identification and Credit Cards: These copies are your lifeline in case your wallet or purse is lost. Copy the back and front so you have quick access to the toll-free number to report a lost or stolen card.
Luggage Labeling: Mark your luggage inside and out with your name and contact information. Make it as easy as possible for baggage handlers to return your lost luggage to you.
Itinerary: One copy for you and one for your relatives. In the event of an emergency on your side or theirs, relatives will be able to track you down with ease.