Filled mason jars are an ideal party favor in that they match every style of wedding from rustic weddings in a barn venue to downtown black tie elegant evening wedding receptions. They are unique and inexpensive and most importantly, will most likely be used by each guest at your South Florida wedding.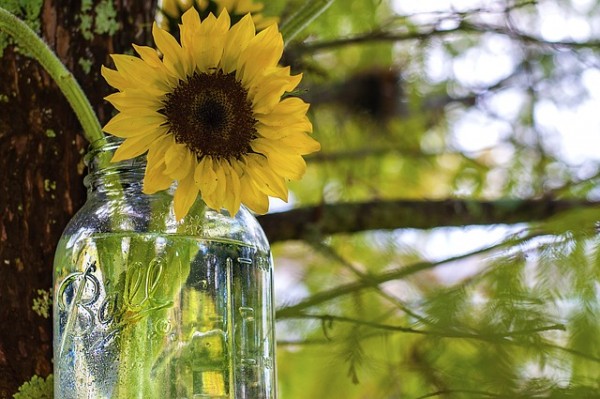 Here are some ideas to fill your mason jars:
Cookie Mix: Layering makes this idea pop. Use ingredients for an oatmeal chocolate chip cookie recipe for that added texture. Do you have a favorite recipe? Include that in a cute print out. Also, custom labels make you look like a pro. Add a fabric ribbon and mini wooden spoon for perfection. Even trail mix can be an easy substitute instead of cookie mix.
Homemade Jam: Making preserves is a process so if you plan to tackle this project, begin early. Jam, jellies, preserves are tasty gifts your guests will enjoy.
Bath Sugar Scrubs: The scent of vanilla sugar scrubs and grapefruit saffron bath soaps are enough to think of home cooking. But no, you cannot eat it. It sure is a fun and unique party favor.
Cake In a Jar: Layers of cake topped with buttercream frosting topped with more cake, topped with more frosting…you get the idea. Goodness in a jar to take home.
Hot Chocolate Ingredients: The key to this is layering for those looking for a do-it-yourself project for your cooler season South Florida wedding. All that is needed is sugar, hot cocoa, mini marshmallows, maybe some chocolate chips or crushed candy canes. Just follow your best recipe.
Terrarium: Succulents are the coolest plants because they do not require a lot of effort and attention. A mason jar along with a little dirt is the perfect setting for these tiny plants.
If you have a knack for baking or DIY projects, perhaps these mason jar party favors are ideal for your South Florida wedding.