Not booking a videographer to capture your wedding is the number one regret of newly engaged couples. I even had a bride recently approach me to sigh and say I was right—they wish they had filmed their wedding. But of course, it's too late.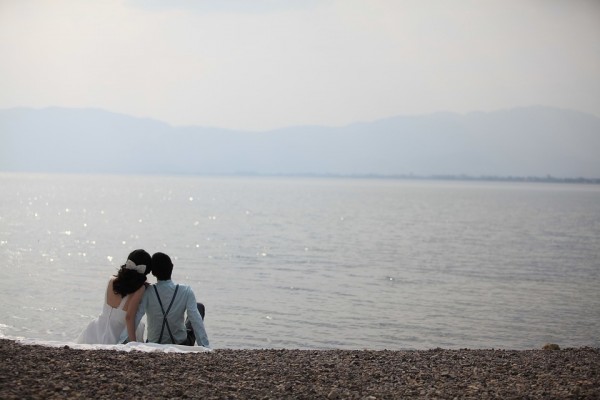 Photo credit: (c) Pixabay
Each week as I engage in conversation with brides and couples at bridal shows, I am met with the same problem. I ask, 'Do you need a videographer' and often the reply is, 'No, we're not doing that.' Here is why booking a South Florida wedding videographer is so necessary:
1. Voices of Loved Ones: Imagine having that well scripted and heartfelt toast from Dad recorded on your wedding videography, the image of your parents and grandparents dancing and the sound of your emotion-filled vows expressed to each other. The laughter you hear when you are threatened with cake in the face at the cake cutting and who exactly it was instigating the groom. Proof lies in film.
2. Special Moments: Aside from your vows, video shows your excitement as you are pronounced newlyweds. There is that anticipated moment when the emcee announces you for the first time at the wedding reception in South Florida as husband and wife. One of the most romantic moments will be your first dance and photographs do not convey the melody of the song you carefully selected.
3. There are parts of your wedding that photographs just cannot convey and moments you didn't see or experience in 'real time.' Videos allow a rare opportunity to be present for these moments a second time around--or third, fourth and countless times in the future.
4. Memories fail but videographers record moments for decades to come.
5. It's a Feeling. As one wedding videographer in South Florida conveyed to me in his experience with couples—it's not the amount of times you view the video; it's the feeling you get when you watch it.
6. Your parents are going to want the video. Plain and simple.
Often when the budget is tight, video is the first item cut. If it's a budget constraint, there is nothing wrong with reaching out to a videographer with your budget limit to see what that provides. Get that quote. The worst that could happen is they say no—but at least start the conversation and do the research. There are some quality experienced videographers that start as low as $1700.
When the wedding day has passed in a whirlwind and memories become blurred over time, the video is a clear steadfast reminder of your emotions, expressions, your first dance and your guests at their best.