One of the latest South Florida wedding trends is hosting an intimate wedding whether it's on a sleek yacht, on the beachfront or held at a bed and breakfast, many engaged couples are gravitating toward a classic and simple wedding. It's true, as the saying goes, sometimes, less is more. Here are 6 tips to plan an incredible, intimate South Florida wedding.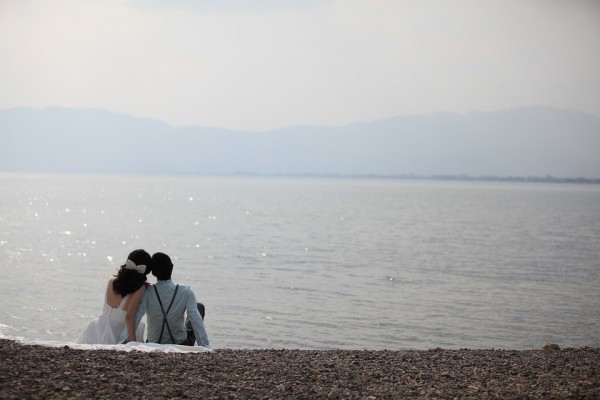 Photo credit: (c) Pixabay
1. Guest List: A small wedding is defined as consisting of 50 total guests or less. So, if an intimate wedding is appealing for budget reasons or just to keep it simple, keeping the guest list to a minimum is a good start. The largest line item in your budget is your catering head count.
2. Catering: As tempting as it may be with a smaller crowd, leave the wedding menu to the professionals. Most likely, your favorite aunt with a knack for culinary talent, still does not possess the ability for safely cooking for a large group. Plus, liability insurance is probably not her forte. Most likely, if you provide a family recipe, your caterer can replicate that favorite aunt's pie or risotto to your liking.
3. Venue: It is easier to find a wedding venue that can accommodate a small guest list than an extravagant gala for 300 or more people. There are more choices affording a wide range of unique venues for intimate celebrations from art galleries, bed and breakfasts and barns to ships, theaters and restaurants. Traditional ballrooms and country clubs also have a variety of intimate spaces.
4. Invitations: Imagine inviting your guests in person instead of mailing them. How unique. This is quite possible with a smaller wedding. Keep it simple or dramatic. Either choice is more affordable when there are less invitations to be delivered.
5. Attire: When choosing groomsmen attire, consider having them wear a suit or tuxedo they already own instead of renting. Or, perhaps dress pants, a button down long sleeved dress shirt and suspenders. In addition, the latest in bridal party dresses is a different style dress, same color. It's a fun way to distance yourself from the traditional matchy-matchy. Sun dresses are another alternative, simple and ideal for intimate weddings.
6. Décor: A smaller venue like a bed and breakfast requires less décor and floral arrangements when there are 50 or less guests. Less tables, less linen, less décor. Bigger wallet for you!