Most couples planning their South Florida wedding do not have an unlimited budget for their big day. And most venues have a capacity limit. So, if you find yourselves in either group, reducing that ever growing guest list for your South Florida wedding may benefit you. So, how do you tackle such a tricky task?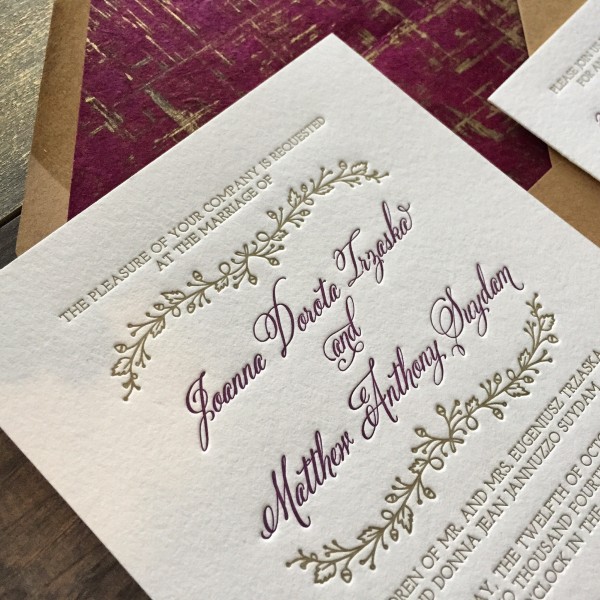 Photo credit: Darling + Pearl
The first step is finding that magic number of guests. The amount of guests directly impacts your catering budget, your largest wedding expense.
Here are several ways to streamline the guest list for your South Florida wedding:
The Plus One: Some wedding planners will suggest limiting the plus one invitation to single friends who have been in a long relationship, or engaged. How about that friend on the break-up-and-makeup carousel? Do you really want him there too? Planners equate a standard Plus One invitation to treating a random stranger to a lavish $100 or more dinner at your expense. It sounds ridiculous now, right?
Parents: Have your parents indicated there are people they plan to invite? Let them know because of budget concerns, capacity or just keeping it simple, that these individuals may be placed on a "wish" list. Kindly ask them to consider their personal VIPs and prioritize from there.
Relatives: Are there relatives you have not heard from in 10 years? Honestly, there is no obligation to invite them unless of course, they are your favorite cousin.
The A, B, Cs: Are there people who you cannot fathom not being present? Well, they are the VIPs of this alphabet. An A list and B list sounds harsh but most planners suggest this idea. However, handle this with the utmost care. Replace any declines on the A list with a super speedy run to the post office to mail that B list invitation.
Big caution: Make sure B list invites do not get sent out too close to the RSVP date or there may be hurt feelings. The best way to pull this off is with the help of an experienced event planner.
Children: Is your event kid-friendly? Or are your wishes more in line with just adults? Consider only extending invites to the adults. It is the easiest way to reduce costs.
If anyone comes back to you, blame it on the venue, claiming it's due to liability purposes that children younger than 18 are not permitted. Plain and simple. Of course, this excludes the bridal party such as the flower girl and ring bearer. Think $45 for one plate of chicken fingers. Yes, that is a real children's meal price (half of the adult meal cost).
Finally, if there are responses asking why 'so and so' wasn't extended a "plus one," or complaining that children weren't invited, planners suggest using the mom card. Have the moms call those who respond with written in guests who were not invited. Yes, this really does happen and as they say, no one wants a call from Mom (at least under these circumstances).
Work: It is okay to completely skip bosses and co-workers unless the relationship is true friendship outside of work.