Weddings are notorious for awkward moments among strangers when the conversations about sports or the weather have ended and you don't have more to talk about.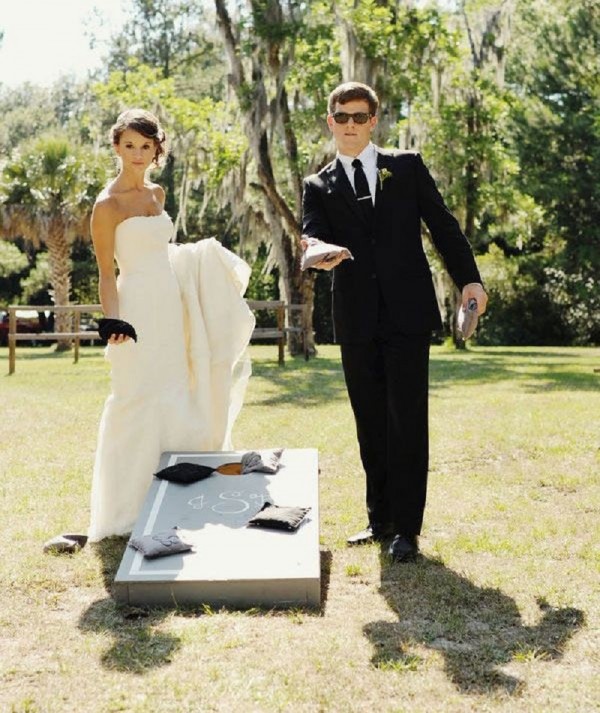 Custom Wedding Games fill that void when the conversation has stopped. These custom wedding cornhole games from Custom Wedding Games are perfect to engage guests at your wedding reception, dinner rehearsal, wedding shower and all of your outdoor events before and after your special day. This unique solution to break the ice provides your guests with something fun to do and facilitates socializing.
Each regulation sized game is made of cabinet grade wood and other quality materials that are a step above the competition. Your game comes with two custom game boards, the complete bag set, and a string pack to carry the bags. Design them with your monogram, photo, names and more. Make your wedding even more memorable with your own custom wedding cornhole game!