Birds go hand in hand with rustic and waterfront settings so if you are planning a wedding in South Florida, this may be the right theme for you!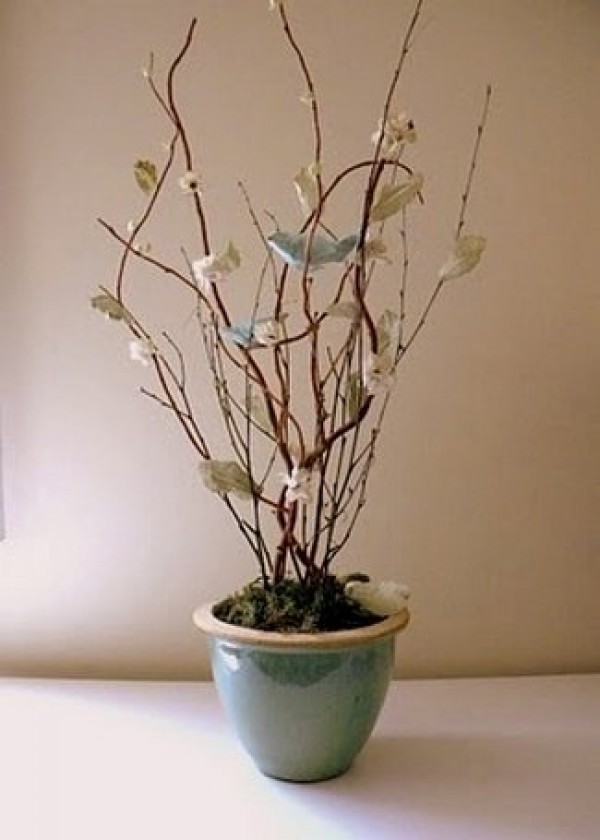 Photo credit: Carolyn'sHomework.com
For venues such as the Historic Audubon House & Tropical Gardens in Key West, with its volumes of paintings and drawings of birds by John James Audubon, this theme is a natural.
Any species of bird would work for a bird themed wedding reception. Cranes, herons and sea gulls are perfect for South Florida weddings. Owls are extremely popular right now while doves are a timeless favorite with the love bird theme. The first stop is your invitations. There are a wide assortment of bird themed wedding invitations.
Next, seating charts are an easy way to carry out any bird theme. For example, use bird species for the seating chart so rather than Table 1, it would be called the Robin or Blue Jay Table.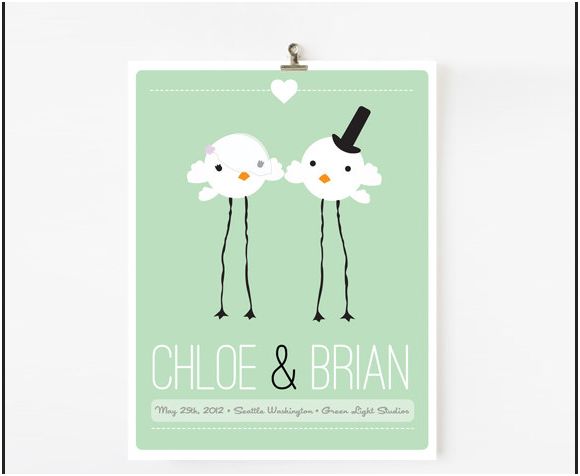 Photo credit: yes, dear studio
Bird figurine cake toppers are another way to weave in a bird theme. Also, where there are birds, there are trees so naturally, a tree slab cake stand or serving tray blends well. Faux nests and light blue candy robin's eggs can accessorize a wedding cake.
For décor, adding light blue birds intermittently in floral arrangements are a good way to subtly match the theme. Metal bird cages, of course, can serve as table centerpieces, décor or as the card holder at the gift table.
Bird seed shaped in the form of a heart or even the bride and groom's initials is a fabulous party favor.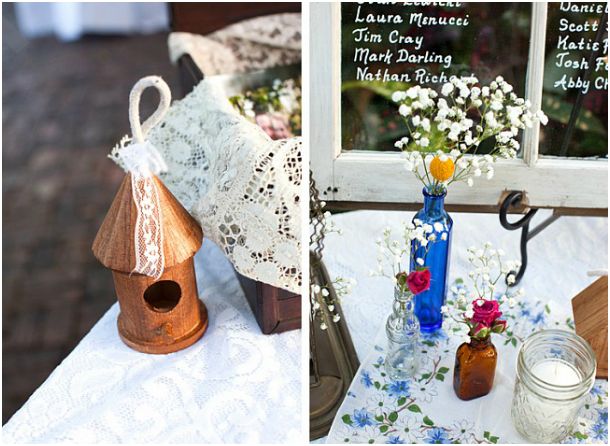 Photo credit: Johnna Brynn Photography