Imagine snow falling softly on your wedding day the exact moment you are announced at your reception in South Florida. Yes, Florida. Nowhere Lounge can make that happen. A blue room full of bubbles? No problem. Where is Nowhere Lounge? South Beach, of course.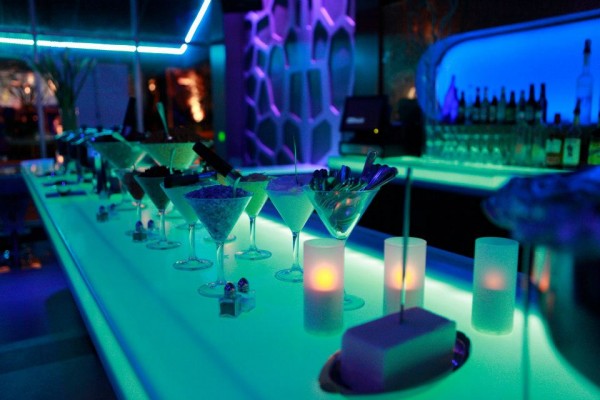 This dynamic upscale South Florida wedding venue engages the latest technology to create a VIP atmosphere customized to your imagination. Nowhere Lounge with its 3,000 square foot floor plan provides a refreshing alternative from traditional South Florida wedding venues with three separate rooms, a bar room, VIP and main room. From snow and fog machines to an integrated LED Lighting System and laser light show, the possibilities are endless. Nowhere Lounge even features visual effects that replicate movement on the walls. Don't look too long, however -- you may get dizzy. "The bar changes colors and the walls move left or right," said Manager Mauro Silva. Silva, originally from Peru, comes from a family of entertainers. A musician himself, he said he found it very natural to do event planning. Silva has now been in the industry for more than 15 years. "With the various technology here, you can change the color of the walls to what the customer likes," he said.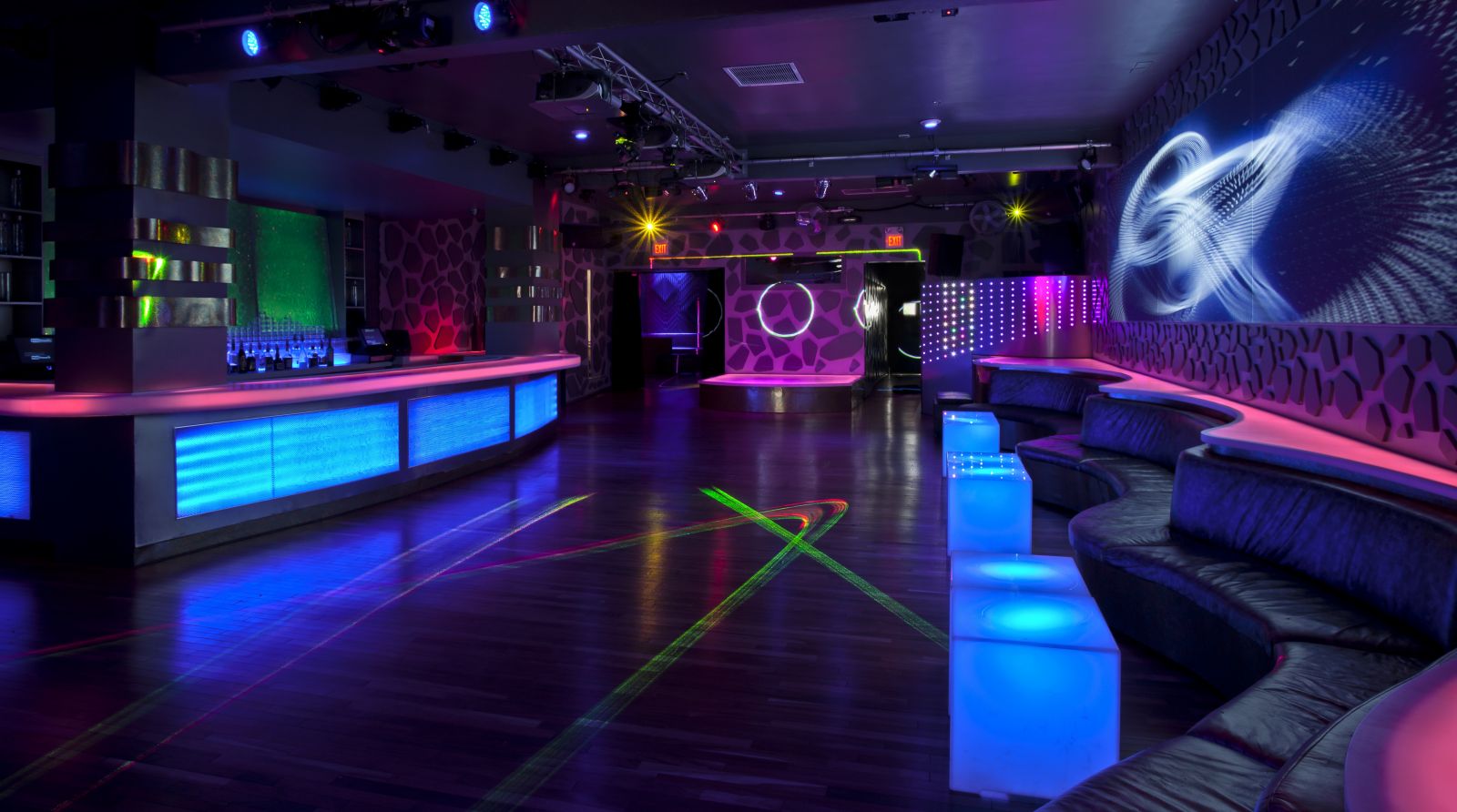 Photo credit: Nowhere Lounge & Event Space
Nowhere Lounge's lighting system enables a full spectrum of color to choose from to suit your celebration. In addition, HD Projectors and high definition sound are standard in each room which easily allows for slideshows or corporate presentations. While you can't entertain on visual effects and technology alone, Nowhere Lounge is equipped with a full kitchen that provides South Florida catering options and two fully stocked bar rooms.
You can raise a glass to three different pricing levels of liquor service that suits a variety of South Florida wedding budgets. In addition, the venue provides a cocktail area and sit-down reception in the same place. This layout offers flexibility for hosts who want to accommodate younger guests who want to socialize or dance and older guests who want to sit and talk.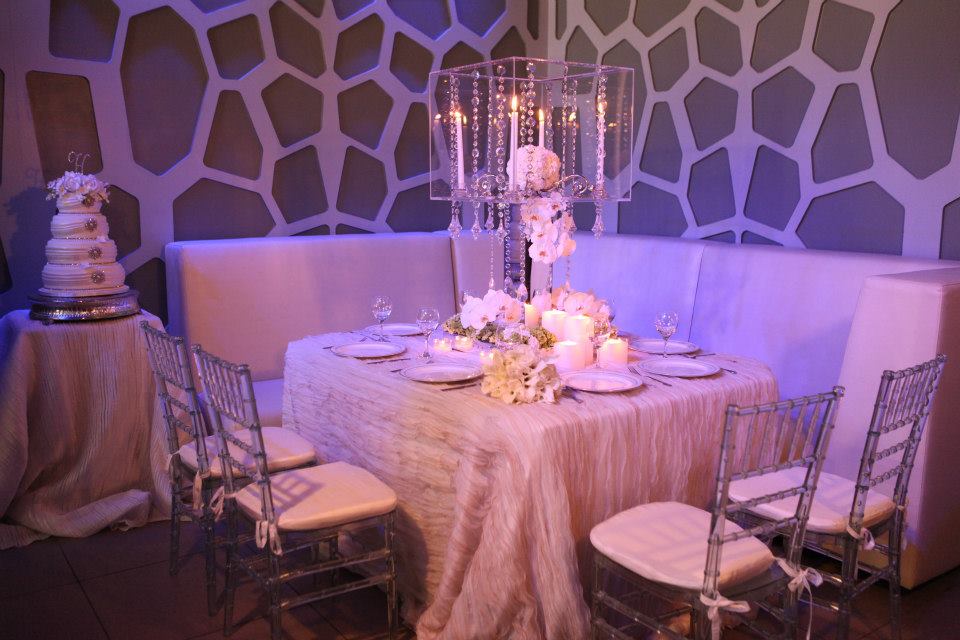 Photo credit: Nowhere Lounge & Event Space
Nowhere Lounge specializes in planning and organizing private South Florida events including weddings, corporate events, birthday parties, bar/bat mitzvah, sweet sixteen parties, quinceneras, concerts, celebrity events, and art exhibitions.
Still searching for the perfect South Florida wedding and event venue? Click here! Searching for just the right vendors to make your event perfect? Click here!