A thriving idea for restaurants, Farm to Table is coming on the scene to South Florida weddings and has been met with exuberant popularity from couples and wedding vendors alike.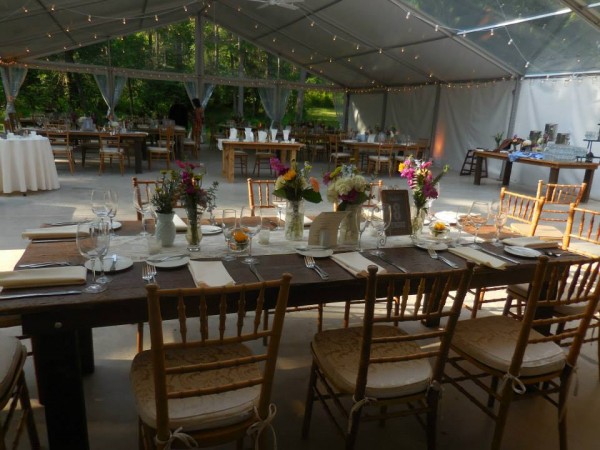 Using nature as a foundation, here's some inspiration to create a farm to table wedding reception in South Florida.
The key element is serving local and seasonal farm fresh menu items. Caterers welcome a farm to table concept and are more than able to accommodate such requests. A harvest of vegetables right out of the garden and even fresh picked wildflowers all can be locally sourced for your wedding reception. Consider serving fresh squeezed hibiscus lemonade or signature drinks served in mason jars.
Al fresco venues, a barn venue, vineyard or really any location that can include these elements provide a great farm to table atmosphere. For those utilizing food stations, crate boxes, wooden ladders (even distressed wooden furniture) and round wooden barrels are ideal display pieces.
Allow for comfortable seating such as traditional farm tables for dinner. Dot the venue with covered hay barrels for lounging at cocktail hour.
Imagine wild flowers in pewter watering pots or wire handled copper tea pots as center pieces.
Twigs of rosemary accented on linen dinner napkins add texture and a welcome scent to the table. Mini stringed white lights add drama to a starry night. Direct guests to activities with chalkboard sandwich boards and slate rock signage.
The perfect farm to table party favors? Pots of locally made garden honey or farm fresh jam in jars, or nicely wrapped samples of fresh herbs.