After all of the wedding planning, your South Florida wedding ceremony, celebrating, honeymoon and selecting professional photos for your album, one task remains: cleaning that knock out of a wedding dress.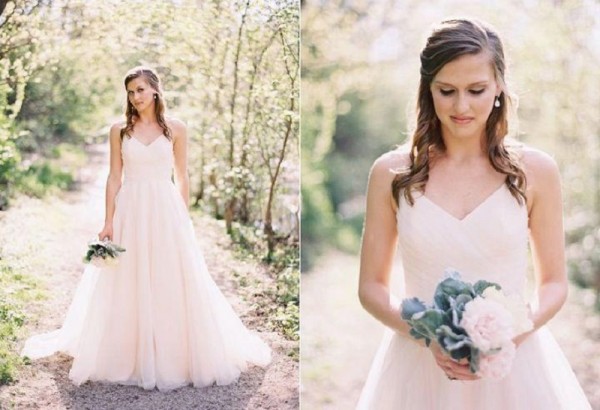 Photo credit: Sasha's Bridal Boutique
After your South Florida wedding, take your gown to the dry cleaners within six months to insure that dirt does not set into the fabric. Floor dust and dirt is common at the hemline of many gowns and darker stains occur if you have traveled the grassy grounds of the lawn for photo ops or crossed a parking lot or city street. Don't fret; this is what dry cleaners do best.
A greater concern is dance floors made of wood. Inherent in these floors is an oil that when mixed with dirt or dust can change the color of your dress if left uncleaned and hung in your closet. Similarly, oils from fingers may have left their mark too. These stains are naked to the eye but appear over time so it is extremely important to take your dress in to the dry cleaner immediately. Dry cleaners have several methods to test for hidden stains such as these.
In addition, be mindful about storing your gown in plastic. Chemicals in the plastic can deteriorate the fabric so plastic is best as temporary storage. The next step is preserving your dress!