How will you arrive on the most important day of your life?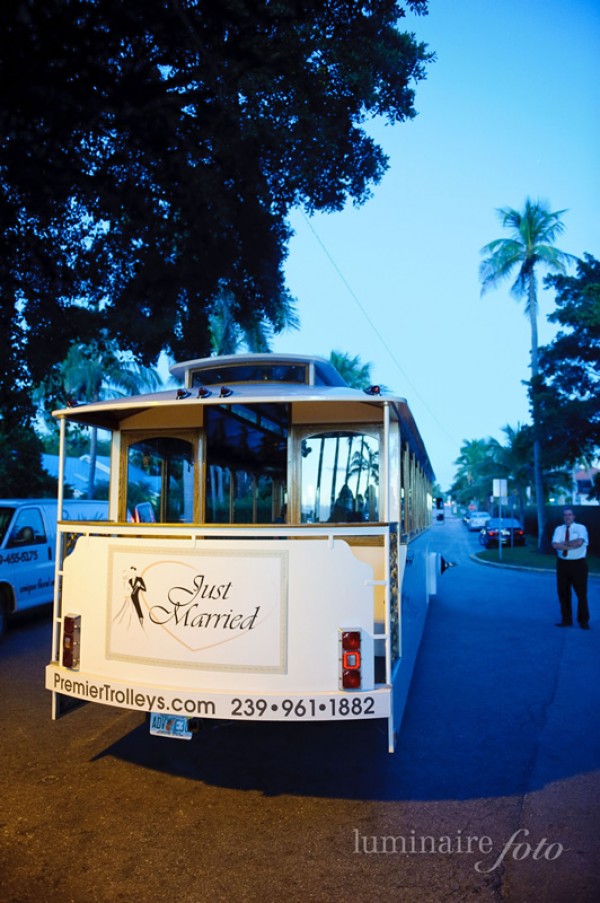 Photo credit: Premier Trolleys/luminaire foto
Transportation not only sets the tone but it can keep your bridal party together, create a romantic atmosphere, or help you maintain a "green wedding" shuttling guests from the ceremony to the reception.
Our transportation page has the latest selections from trolley rides to limousines to classic cars reminiscient of Gatsby. Some chauffeurs on our list will even roll out the red carpet for you!
The trolley is great for your whole wedding party or special event - fitting more than 30 passengers at Premier Trolleys! It is much easier to enter and exit a trolley in formal wear than to do so in standard limousines. This is one way to make your transportation experience unique as you travel to your special event!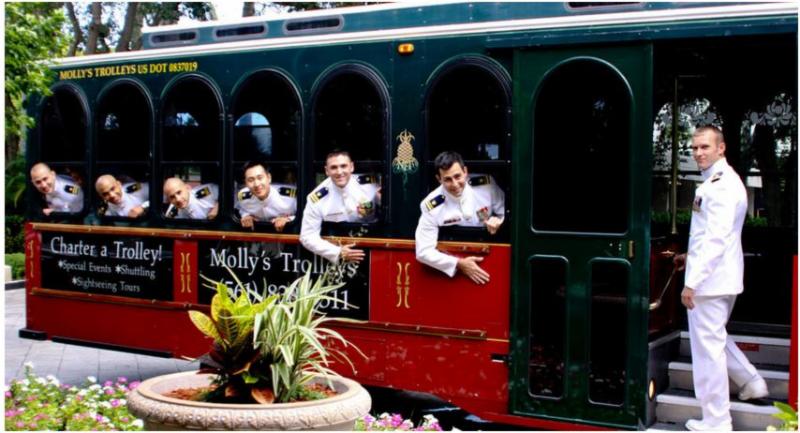 Photo credit: Kate Captures Photography/Molly's Trolleys
Molly's Trolleys, proposes that your wedding day be carefree, a day of celebration for not only you, but those you love and treasure. They work with you to help devise the best transportation solution for your particular situation. Molly's Trolleys' experienced wedding coordinator and professional drivers will assist you in making your special day truly memorable.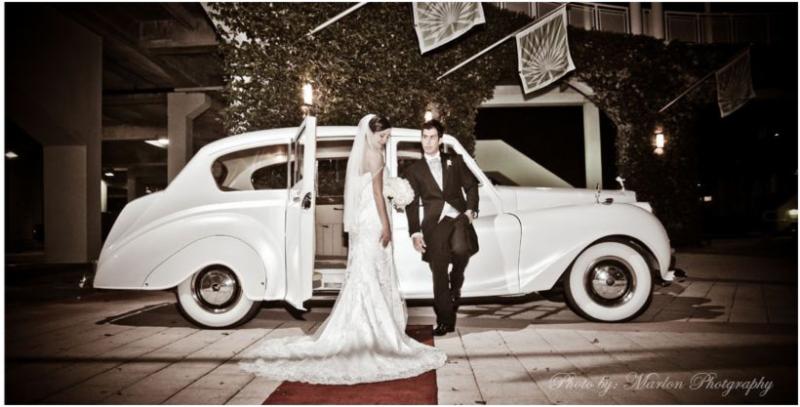 Photo credit: Florian's Classics
Florian's Classics is a family-owned business that pride itself on delivering quality and personalized service. Their mission is to surpass all of your expectations with excellent customer service. At Florian's Classics, their staff of qualified chauffeurs are professionally trained in the safe operation of our vehicles. They will be punctual, friendly and willing to do whatever it takes to ensure that your transportation is executed flawlessly.
Photo credit: Jewel Limousines
Jewel Limousines has excelled in the transportation service for the past 9 years with a wide variety of vehicles to accommodate every request in the transporation industry.
They will ensure that your transportation needs are done with a professionally dressed, well trained and on-time driver.