Dear Brides: If you aren't sure where to begin on choosing your wedding hairstyle, think about it like any other hairstyle you would get and match it to your wedding dress! It's a great cue on how you should do your HAIR for your big day.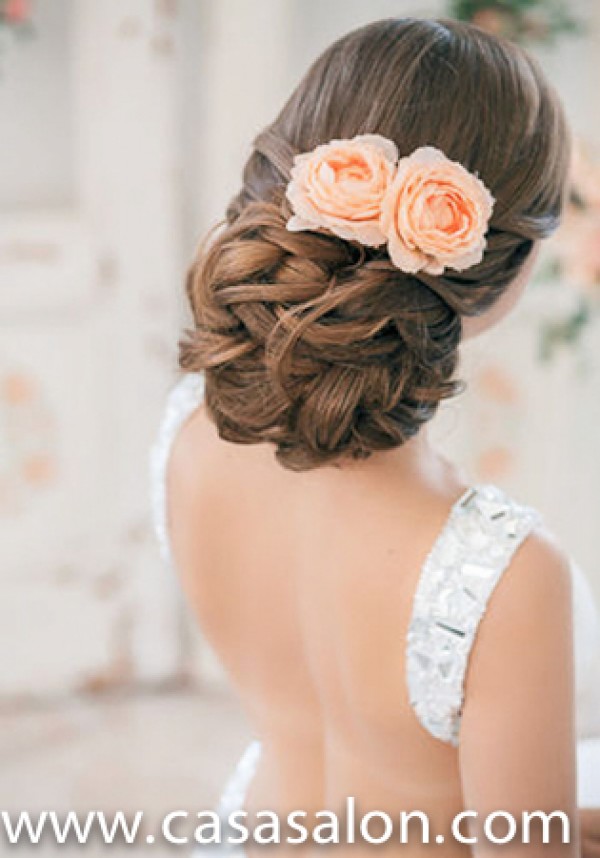 Backless wedding dresses are a huge trend this year, and we can't resist them! If you're showing off your back, make sure you show off your back. That means an updo or side hairstyle like a pretty chignon would work best. If you aren't sure you want something with a formal feel but still want to show off your back, take a look at the side and updo hairstyles that incorporate braids. They lend an overall softer feel to the look.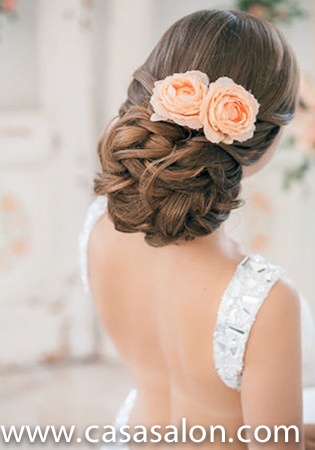 Long waves and braids are great hairstyles if your wedding dress is a little bit more on the BOHO side or if you're having a beach wedding.
You can also experiment with some pretty BRIDAL hair accessories like flowers, headbands and even the new feather hair pieces. If you have shorter hair that can't be braided or worn in a longer hairstyle, you can always try clip-in hair extensions or a short hairstyle with a soft look. No matter what you choose, the key is to make sure your hairdo isn't too formal and fussy.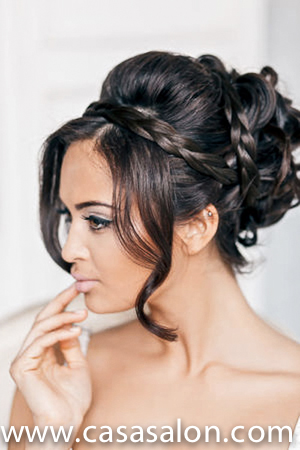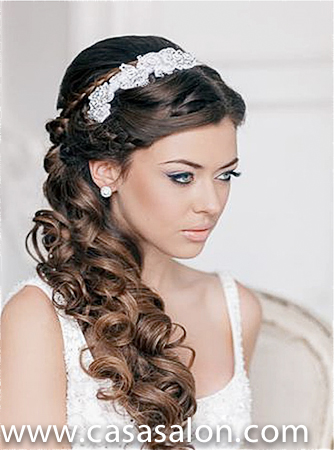 Photo credit: Elena Southcott
When it comes to a glamorous wedding dress, the wedding hairstyle you choose is almost limitless. Whether you choose to embrace the glamour with a gorgeous updo and tiara or play the contrast game by going with a more natural hairstyle, almost anything goes. Sophisticated hairdos and natural looks are best, but you'll want to stray away from trendy dos like braids, which are better left for boho and beachy BRIDES.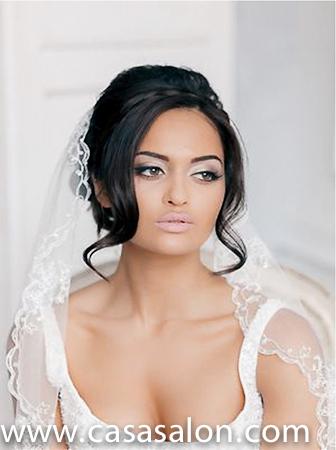 Photo credit: Elena Southcott
If your dress is simple, sophisticated and elegant, you can play up the drama with your hair. For down hairstyles, that means lots of volume and for updos, that means pretty accessories and glamorous styles that incorporate lots of curls.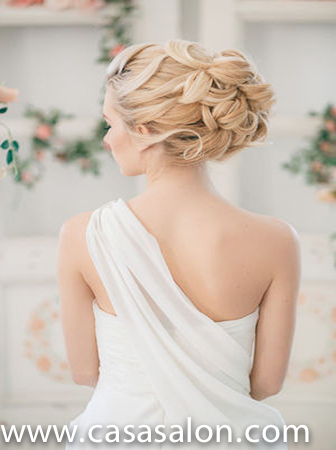 Photo credit: Elena Southcott
South Florida wedding venues can play a large role in your BRIDAL decisions on hair and makeup:
For a CASUAL BEACH OR GARDEN WEDDING, leave the French Twist hairstyles at home and instead, embrace a more relaxed look. A half-up half-down wedding hairstyle is a great way to add a little bit of glam to your look without looking stuffy. Long hairstyles are also perfect for brunch weddings. The overall idea to keep in mind is to keep it natural, lovely and let simple shine!
Formal dresses on the beach. Heels sinking into the sand. It just doesn't go. While it can be hard to pull an overall theme together, with a beach wedding just remember, it's all about an easy, breezy look! That means loose, beachy waves that can catch in the wind or soft, braided hairstyles. A beach wedding is not the moment for a tight updo.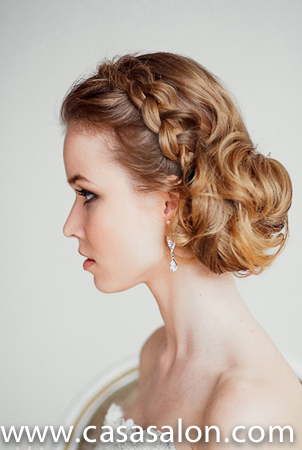 Photo credit: Elena Southcott
Try and match your wedding hairstyle to your venue. Long hairstyles, half-up half-down styles and yes, updos can work for evening weddings. If your venue and wedding dress err on the casual side and you're nervous an updo may be too much, add a BRIDAL HAIR accessory which often adds just the right amount of glam.
You don't have to have an updo for a formal evening wedding, but you will want your hair to be a very pulled-together look. Leave any Bohemian, braided or trendy hairstyles behind and instead, try out some traditional looks that will stand the test of time in your photos. Half-up half-down hairstyles and down hair styles with a BRIDAL hair accessory for some glitz are good alternatives if you don't want a formal updo.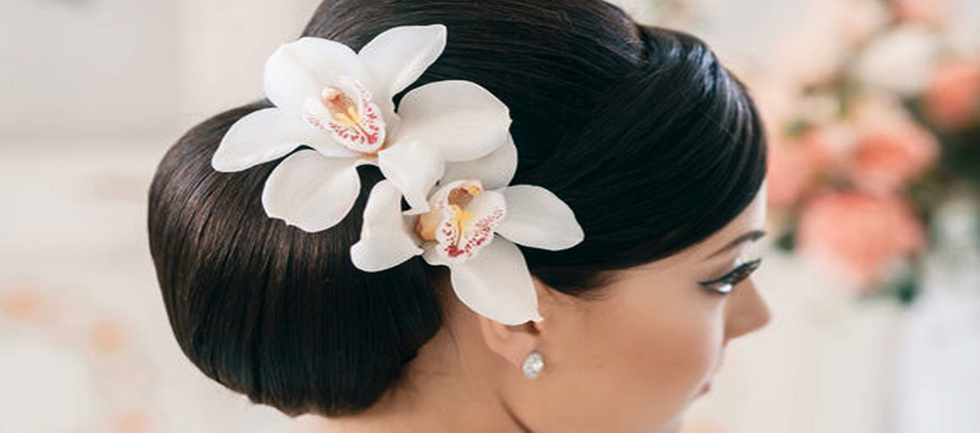 Photo credit: Elena Southcott
Check out Casa Salon!
Still searching for the perfect South Florida wedding or event venue? Click here! Searching for event professionals? Click here!