The concept of having something antique has become trendy yet classic at the same time.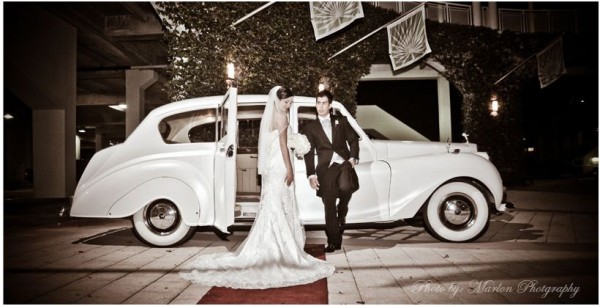 Photo credit: Marlon Photography
We have seen an increase in the vintage rental service, in general, especially in the classic car rental service. There are some advantages in arriving or departing in a classic car versus a traditional limo. We think that is a very elegant way to arrive to your South Florida wedding. Our chauffeurs are punctual, friendly and willing to do whatever it takes to ensure that the transportation is executed flawlessly.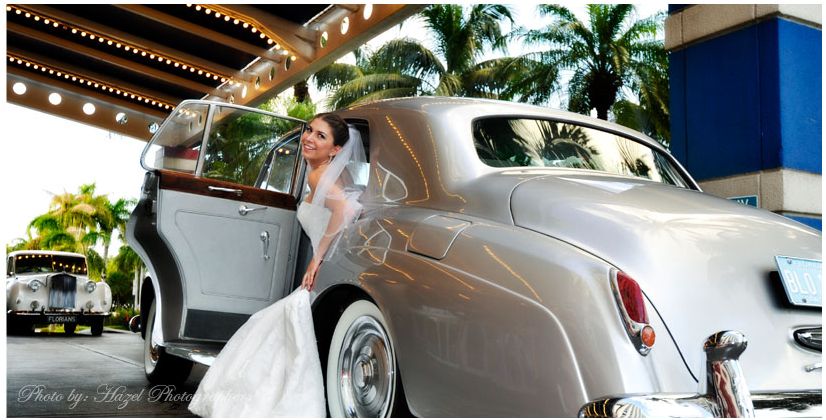 Photo credit: Hazel Photography
We have been asked what our favorite classic car is from our fleet. However, we love all of our vehicles the same and is an honor for us to work on weddings. The Rolls Royce Phantom Princess Edition is a very beautiful and comfortable vehicle because of its suicide doors (car door hinged at its rear rather than the front) and spacious back seat. Our couples prefer this car because of its stunning interior and for the privacy divider between the chauffeur and the couple.
Our chauffeur service involves picking up the bride from her point of departure; transport her to the ceremony location. We wait until the ceremony ends and we provide a complimentary bottle of champagne, red carpet treatment and a "just-married" sign for pictures. The service even comes with romantic Frank Sinatra music. Finally, we transport the bride and groom to their final destination.