There are so many milestones in our lives to celebrate. How we enjoy these moments determine the memories that will remain with us for a lifetime.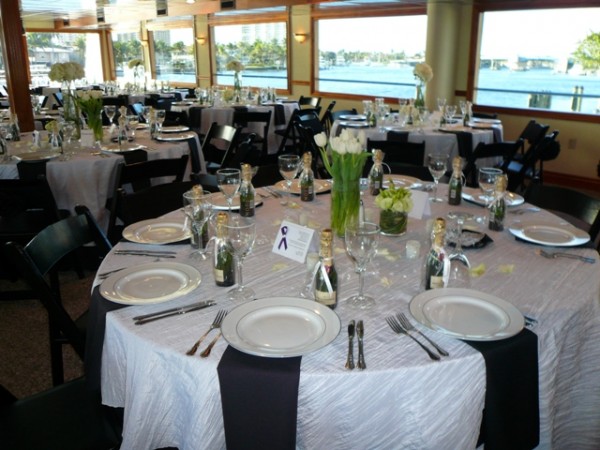 When contemplating a venue for your event, whether it be a formal affair or casual festivity, consider choosing a chartered yacht in South Florida to make it unique and unforgettable. Charter One Yachts has a team of professionals that can assist you in realizing your vision and hosting the perfect event. Charter One Yachts also has several luxury yachts in its fleet at your disposal that will accommodate any celebration, large or small. Here are a few events you might want to consider hosting on a yacht:
A Graduation Bash – You have invested so much time and hard work, and it is finally paying off; you're graduating. What better way to share this momentous occasion with special friends and family that have supported you along the way than by having a spectacular celebration on a yacht? It is time to cruise along the tropical waterways of sunny South Florida and celebrate the degree you earned. Let Charter One's team of event planners assist you in selecting the right entertainment, menu and décor for your big bash!
An Anniversary Party – He is your best friend, and the two of you have committed to creating and sharing the best years of your lives together. Celebrate this anniversary with those close to you as you sail on beautiful turquoise waters amidst a stunning tropical landscape. Entertain your guests with a casino cruise, a live band, or maybe an elegant dinner party with an international menu. Any theme is possible and every wish fulfilled by Charter One Yachts.
A Notable Birthday – Do you want to throw a party for your significant other as she reaches a milestone birthday? A yacht party is the perfect way to celebrate this special occasion. Make it unique and fun with a disco party theme complete with karaoke music, a Mardi Gras theme with gourmet margaritas and a live jazz band, or a Hawaiian theme with a tropical menu. The options are not just endless, but completely achievable with Charter One Yachts hosting your event.
Any event, whether it be a Family Reunion, New Years Eve party, or Sweet Sixteen, can be planned and precisely executed with the help of Charter One Yachts' team of professionals. You deserve to celebrate this special time in your life with those around you, without the stress of planning. Go to www.yachtchartersnow.com and discover how Charter One Yachts can design and tailor an event for you that not only surpasses your expectations, but is also distinctive and unforgettable. If you are interested in learning more about hosting your next big celebration on one of our spectacular yachts, call 888-771-0102 today.
Searching for te perfect South Florida venue? Click here! Searching for vendors? Click here!