Succulents are a wonderful addition to your South Florida wedding bouquet or centerpiece. They add unique accents, hearty leafy texture and a rustic element to your arrangement.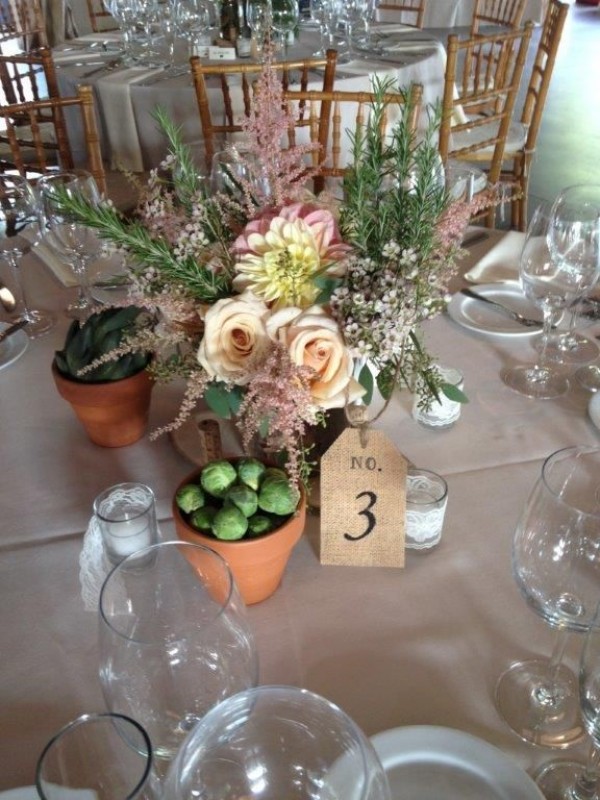 Photo credit: Buttercup
Advantages include they thrive in warm climates and are available year-round. Since there are a variety of succulents, there is flexibility in choosing the types you like most that blend well with your wedding flowers. Most importantly, succulents are eco-friendly and can be re-planted after the wedding, serving as a lasting memory for many years.
In this piece above, soft tone blooms are fused with vegetables, herbs and succulents defining a farm-to-table essence.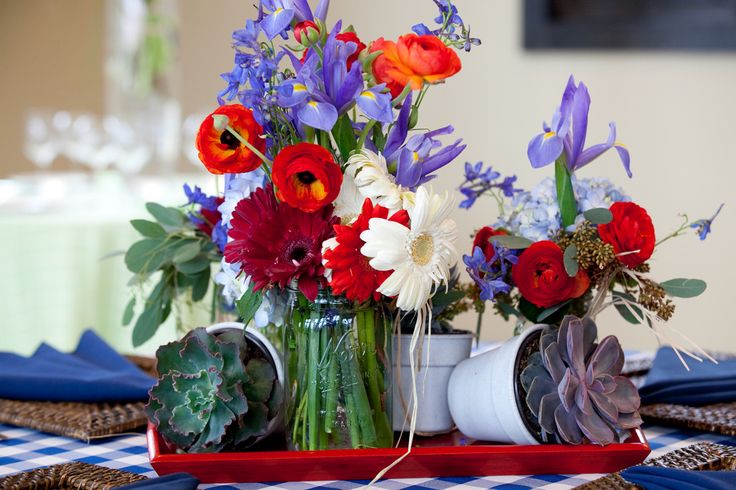 Photo credit: Buttercup
Here is a centerpiece featuring succulents for a fun mid-summer soiree or South Florida wedding.