The charming Sundy House is located where art, history and culture merge in Delray Beach.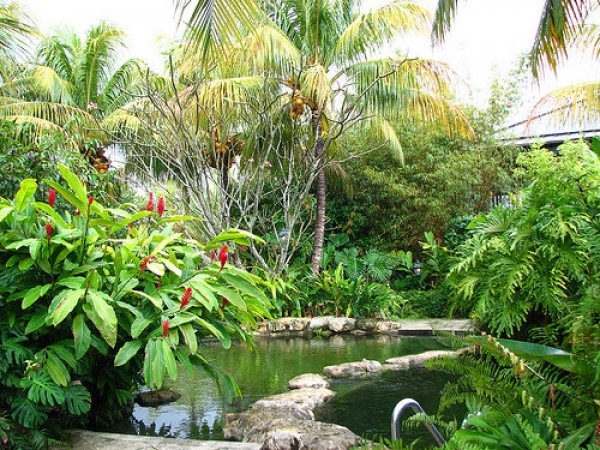 In 1902, Sundy House was built for Delray Beach's first mayor, John Sundy back when the town was a pineapple production hub.
Now, this historic restored Victorian inn in Palm Beach County is registered with the National Register of Historic Places and boasts a beautiful
garden and courtyard venue for South Florida weddings.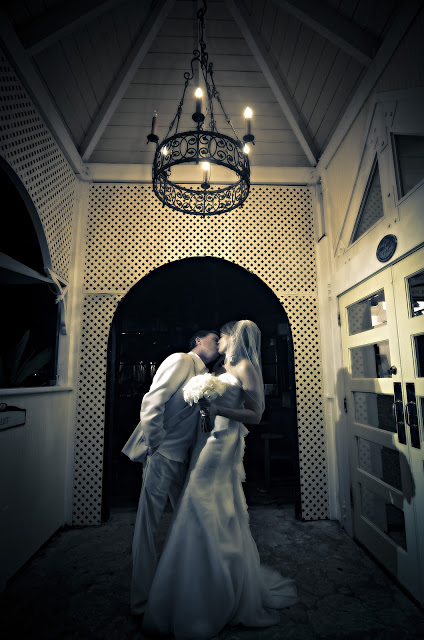 Photo credit: Flash Photo and Video
Indulge in a tropical ceremony within the serenity of Taru Garden. It whispers romance with an acre of lush, tropical foliage and the relaxing sounds
of streams and waterfalls flowing among more than 5,000 plants and 500 varieties of foliage from around the world.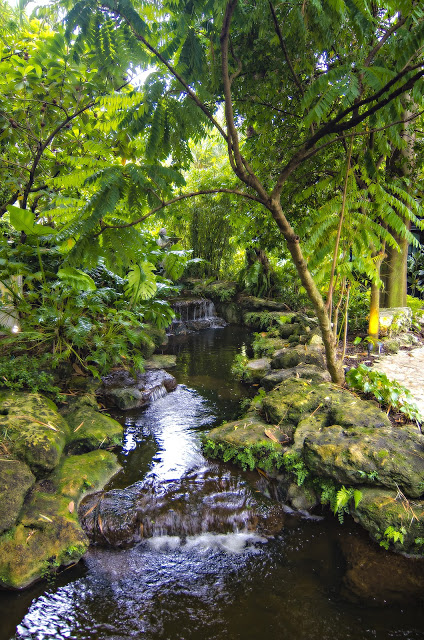 Photo credit: Flash Photo and Video
Exchange your vows or simply admire the scenery from private gazeboes interspersed throughout the garden.You may even want to take a dip
in Florida's only freshwater cenote, or swimming pond, after the wedding, of course.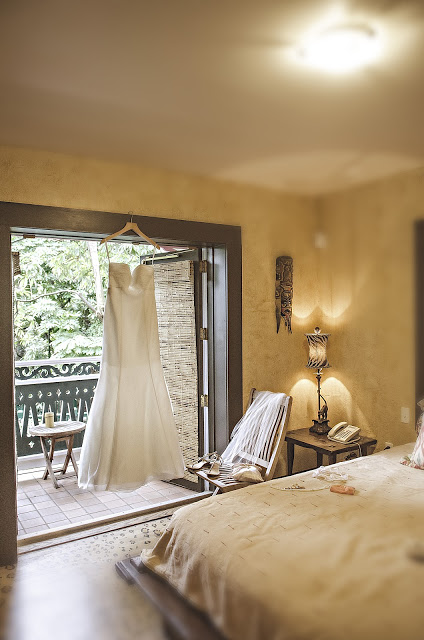 Photo credit: Flash Photo and Video
Another option is The Fresco Room which overlooks Taru Gardens and ponds. The Fresco room has 620 square feet of space with lovely
hand-painted murals and glass doors that can be opened for an intimate open air reception. The Galleria Room and Meditarranean Room are
cozier with 400 and 558 square feet, respectively. However, combined, there is space to accommodate 140 seated guests with 1,578 total
square feet.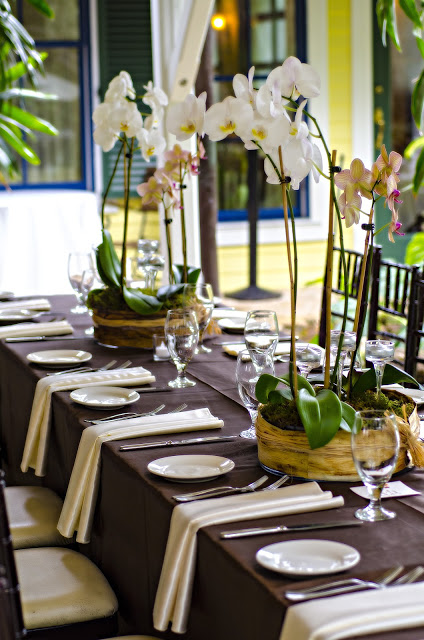 Photo credit: Flash Photo and Video
Sundy House has 11 eclectic rooms for overnight guests. Each has a unique theme to reflect the surrounding landscape from the equestrian
room to one decorated in a beach theme. Reserving the historic cottage is yet another option for the ultimate in luxury and privacy. The cottage
has amenities that include a full kitchen, dining room, living room with a fireplace and plasma screen television, master bedroom and jacuzzi.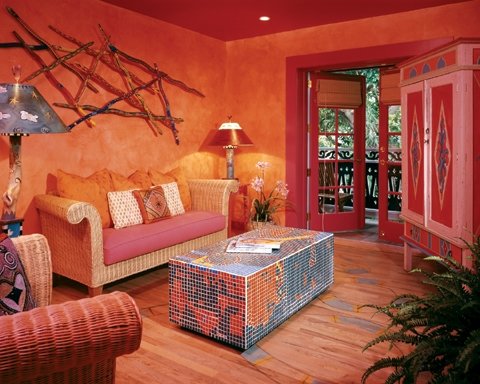 Photo credit: Sundy House
The Sundy House has the ambiance of a secluded retreat yet is just steps from shopping, dining and cultural events. The venue is also one mile
from the award-winning Delray Beach.
Still searching for the perfect South Floria wedding or event venue? Click here! Searching for just the right vendors? Click here!