Planning a successful corporate event isn't an easy task.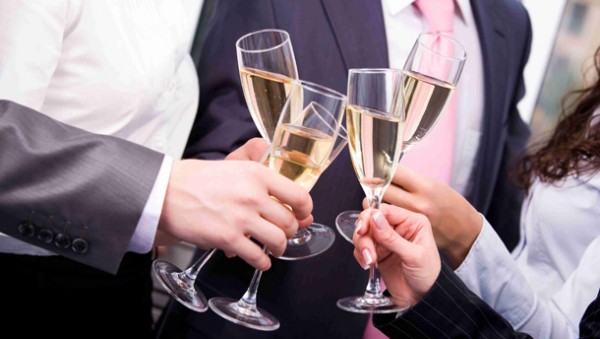 In fact, it can be stressful and time-consuming. Whether you have just been assigned to manage the event or have already started looking at venues, nothing compares to hosting your colleagues onboard a luxury chartered yacht.
A yacht charter can be intimate or large and lively, typically lasting four or five hours. Designed for luxury entertaining, yacht charters like Charter One Yachts offers everything you need to create a successful corporate event – be it a daytime luncheon or an evening affair. With the flexibility of a number of docking locations in the tri-county area, hosting a yacht charter is like having your own private vessel – you're the captain. Charter One's event planning staff will work with you to plan the event. Remember, the possibilities are endless. Here are some tips for planning a successful corporate event.
Tip #1: Figure out how many people to invite. The number of people you invite will help you in choosing the right sized boat. Charter One Yachts' the Floridian Princess and The Summer Wind cruise the Intracoastal Waterway and Biscayne Bay. The Floridian Princess allows for up to 375 guests with seating for 350+ guests between two decks. The ship offers multiple levels for guests to party and mingle. The Summer Wind is perfect for small- to medium-sized parties, as she accommodates up to 60 guests. Also, by knowing how many guests you are having you can work with the charter company's event team to figure out space configuration.
Tip #2: Know your budget. Hosting a corporate event onboard a yacht charter offers endless possibilities in food, drink and entertainment. But with that comes cost. Charter One offers various packages and amenities that fit every budget.
Tip #3: Plan ahead. Corporate events usually take months to plan, and planning ahead can help you save time and help relieve stress. Once the date of the event is solidified, give yourself at least three months to plan. Depending on the size of your event, it can take at least two months to get all the details worked out. Be sure not to schedule your corporate event around major holidays or popular vacation times. Once you've set the date, prepare your announcements and invitations and send them out three to four weeks prior to the event.
Tip #4: Come up with a theme. Private yacht rental companies like Charter One Yachts can create amazing parties aboard their fleet. Need some ideas? Las Vegas casino night, murder mystery, masquerade ball, Mardi Gras and magic shows are just some of the more popular ideas.
Tip #5: The entertainment matters. A successful corporate event is one that entertains and lets people interact. Consider hiring a magician, comedian or lounge act.
Tip #6: The music matters. From DJ's to jazz bands to karaoke, it all depends on you. Charter One's event planners will work with you so you can entertain in style.
Tip #7: The food matters. Hosting a corporate event onboard a chartered yacht allows you to have your own personal chef who will work with you in creating the perfect party menu.
Tip #8: Lots of drink, lots of ice and lots of garnishes are important for any party. On a Miami yacht rental you have many options when it comes to liquor, including a premium bar, beer/wine open bar, premium brunch bar and after dinner cordial service. In addition, you can also choose a soda/juice bar and coffee/espresso stations.
Tip #9: Take pictures. Hire a professional photographer who can shoot photos throughout the event. Or, to get the staff involved, have digital cameras onboard, or ask guests to use their phones to shoot candid photos. Once the photos are downloaded, upload to the company's social media sites.
Tip #10: Parting Gift Bags. Thank your guests for coming by sending them off with a special gift bag. Carry the theme of your party into your gift bag or personalize with a special Thank You.
Check out Corporate and Group Event Ideas!
Still searching for the perfect South Florida venue? Click here! Searching for vendors? Click here!