Transportation is one key way to set your South Florida wedding apart.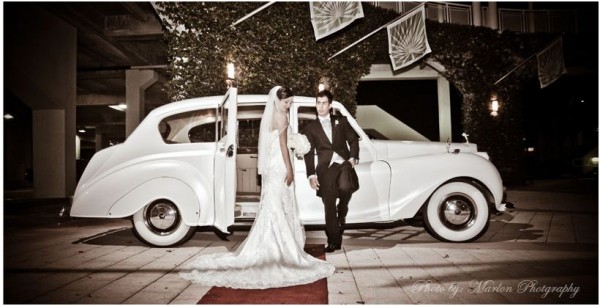 Photo credit: Florian's Classic
Be a star in a vintage car. A stylish classic car adds glamour and turns heads. Limousines are sleek and enigmatic while trolleys are fun and unique. No matter what vehicle you choose, take solace in knowing that your bridal party is in the hands of a reliable and professional driver for your South Florida wedding.
Photo: Premier Trolleys
The fact is--it's liberating not having to worry about directions, traffic or limit your champagne toasts on your wedding day--because the driver will safely bring you and your wedding party to your event -- or to the hotel after the festivities.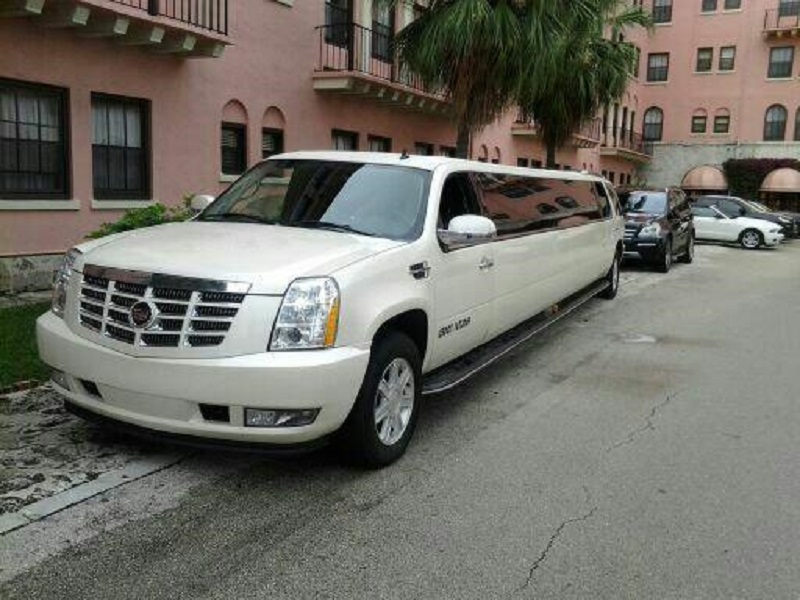 Photo: Jewel Limo
Many limousines come with a chauffeur who will offer a cold glass of water, champagne, fluff the bridal gown or even pull out the red carpet for the wedding couple. Shuttle service and transportation for large groups cut down on the carbon footprint so your wedding is that more eco-friendly. Don't fret if you are not sure what style or size vehicle you will need. There are a variety of fleets in various sizes that come with numerous amenities for your special day.
Visit the following transportation pages to find the right one for you:
Florian's Classics, Jewel Limo, Molly's Trolleys and Premier Trolleys.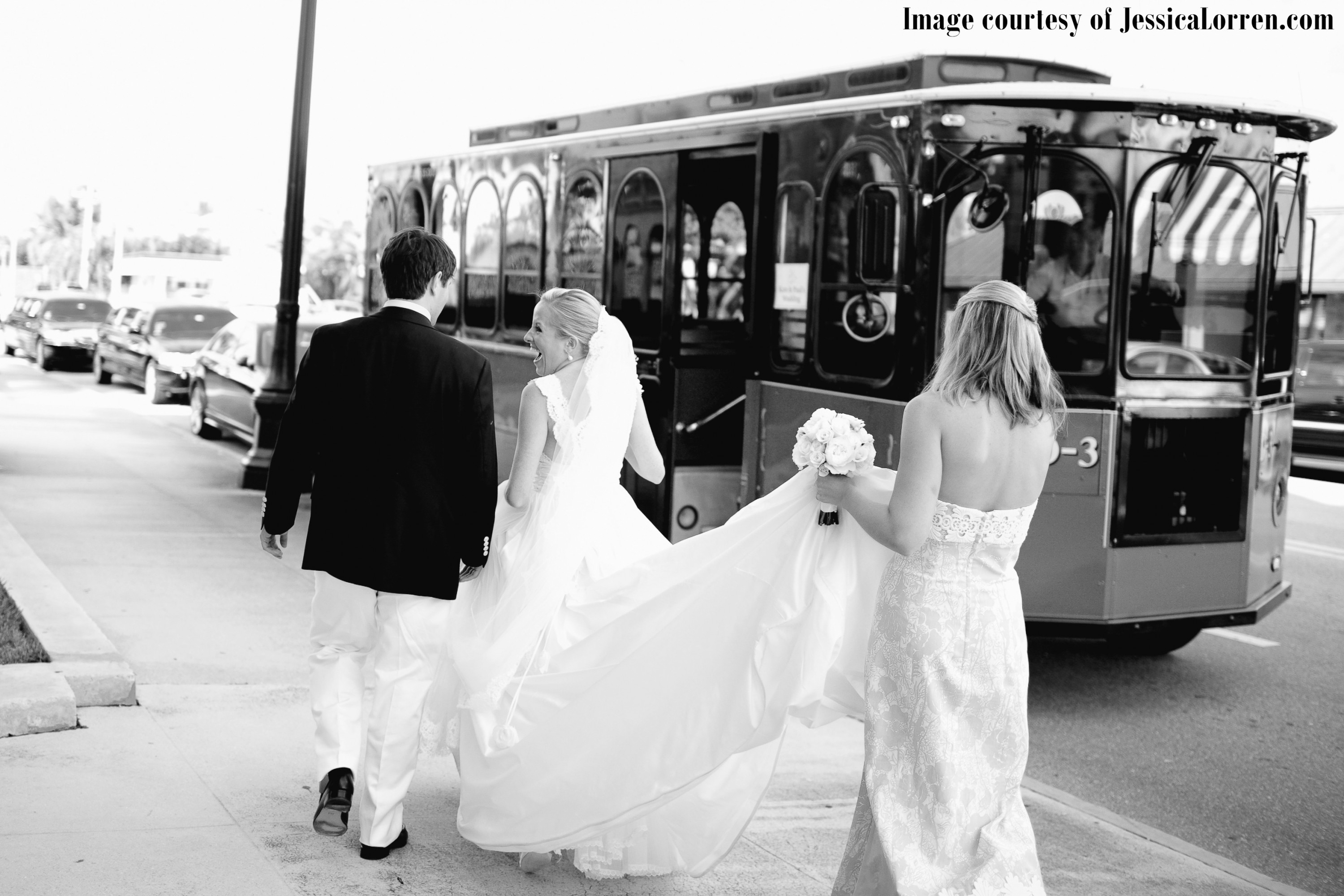 Photo: Molly's Trolleys