There are a variety of choices in groom attire and color choices for grooms today which have led to a dilemma.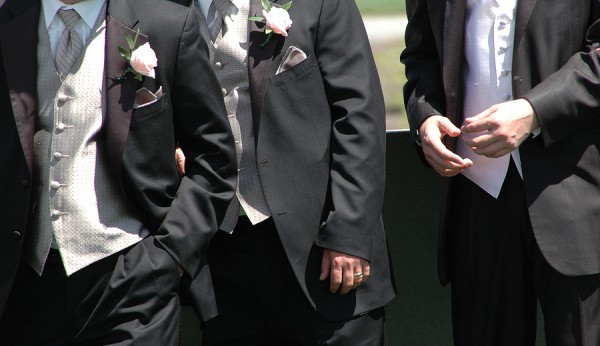 Photo credit: Grooms Advice
Which is best to wear for your South Florida wedding--a tuxedo or a suit? Many factors weigh in such as venue, personal preference and expense.
A tuxedo will outprice a suite at local retailers. For some, the cost of a tux is not practical. After all, when will the next hoorah be to don formalwear? Then again, the same applies to bridal gowns but the idea that your South Florida wedding is a milestone and opportunity to feel special and stand out among guests ultimately prevails.
Conversely, suits are more cost effective and may be worn numerous times for business, and less formal social events. Suspenders can add to that rustic or Gatsby look you are trying to achieve. However, suits can also be dressed up with a special vest and accessorized to appear more elegant. For example, grooms can buy a bowtie and turn a suit into a form of a tux but the opposite is not true for a tuxedo. Another argument against the traditional tux is that the standard black tuxedo with a bowtie and pristine white button down is the uniform for many catering employees.
In terms of venue, fashion experts argue that a suit is well, more suitable, for a beach ceremony or wedding reception. A tuxedo may look out of place among the sand and surf. Time of day also plays a role--more casual during the day while formal in the evening. Herein come priorities, personal preference and comfort level. Ultimately, as long as the proper fit is achieved, either choice is acceptable--the decision is yours.