Leave your Eurail Pass and passport at home. Planning a European-inspired wedding can be as close as a trip to Miami's Vizcaya Museum and Gardens.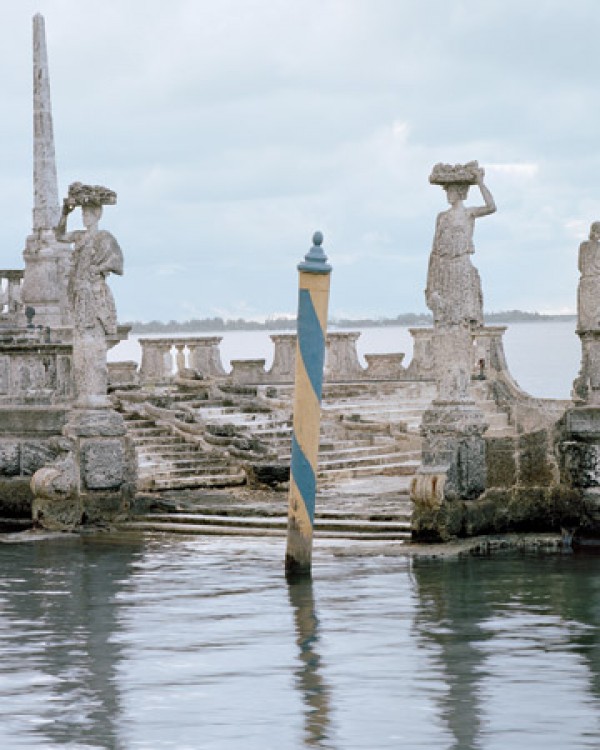 Imagine your South Florida wedding within Vizcaya, a 34-room majestic "winter home" that overlooks extensive gardens and a
stone barge on Biscayne Bay. Unique elements of Renaissance Italian and French design incorporated throughout the
waterfront property transport you instantly to Europe. The house was designed and constructed to appear as a 400 year-old
Old World Italian estate that was renovated by several generations of family over the years.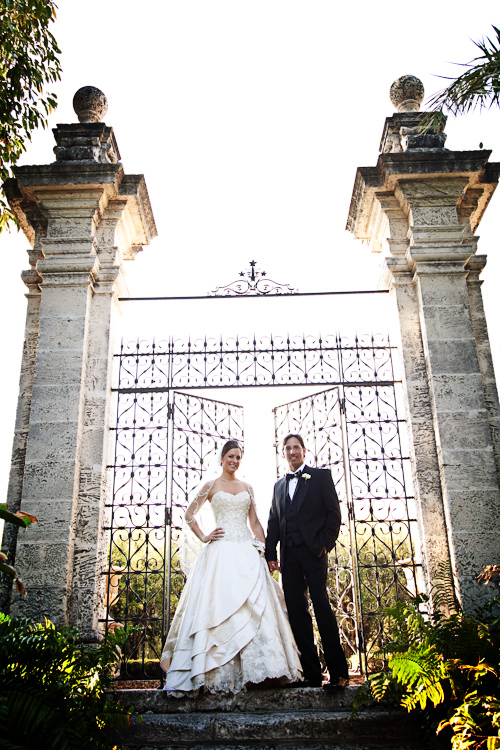 Photo credit: MrandMrsWedding.com
Vizcaya offers outside or inside venue options. Set a daytime garden ceremony amid the fresh salt air between 9:30 a.m.
and 3 p.m. or schedule an evening affair within the museum. For the latter, wedding guests will enjoy exclusive use of
Vizcaya's inner courtyard, outside terraces, and gardens.
Vizcaya has set aside nighttime hours for its private weddings since it operates as a public museum during the day. The Mound
with its freestanding stone structure is a lovely setting to host your ceremony. Seated receptions can be set up in its Courtyard to
accommodate about 100 guests or on its East Terrace for as many as 300 guests.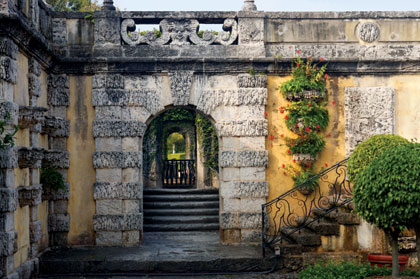 Photo credit: Vizcaya Museum and Gardens
Vizcaya, now registered as a National Historic Landmark, was built during the Gilded Age by industrialist James Deering in 1916.
Transformed into a museum, the estate is a portal to Miami's past when America's most affluent industrialists created lavish homes
reflecting European palaces. Sculptured gardens and statues outline the residence.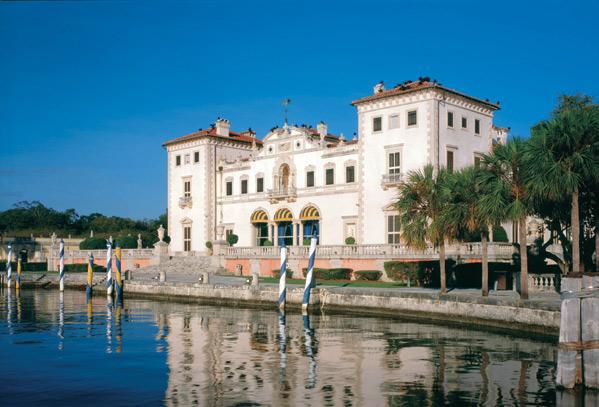 Photo credit: Florida Designs
Each room is decorated with antique furnishings and art from the 15th through 19th centuries. Key features of the grounds
include numerous fountains, a central pool surrounding an island, the elevated Mound with its small house, statuary, and several
themed gardens. In addition, the museum displays a collection of orchids in the David A. Klein Orchidarium, north of Vizcaya's main
house.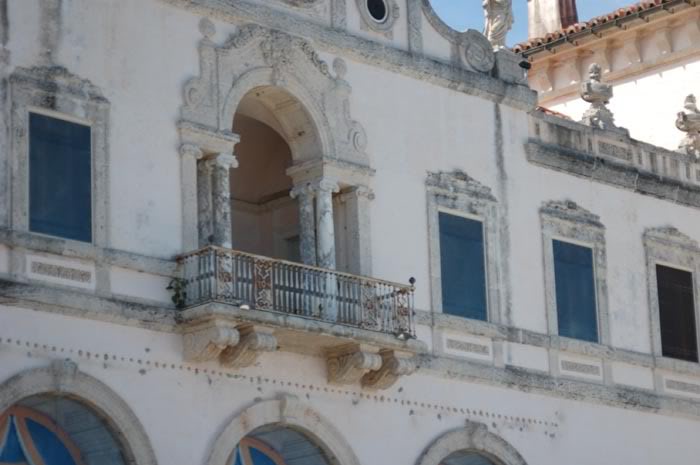 Photo credit: Gaia Online
Prior to construction, Deering and project supervisor Paul Chalfin, a New York painter traveled throughout Europe observing
residential architecture for design ideas. There, they gathered authentic fixtures such as doors, wall panels, mantels and ceilings
that would be incorporated into his European-style home.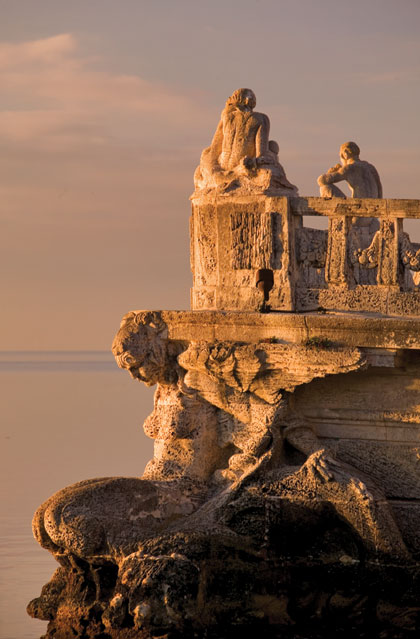 Photo credit: Vizcaya Museum and Gardens
Although the house appears to have just two stories, there is an intervening level with 12 rooms for servants and service
between the main public rooms and bedrooms. Vizcaya intends to open these rooms to the public in the future, thereby
introducing new stories for the museum to share about those who lived and worked here.
Photo credit: Vizcaya Museum and Gardens

Guests may want to include a museum tour on their itinerary. Vizcaya features estate collections from North America, Europe,
and Asia that span 2,000 years. Vizcaya enables its visitors to learn about art, interior design, architecture, landscape design,
horticulture, and the environment, as well as the role of internationalism in the history of the United States and Miami.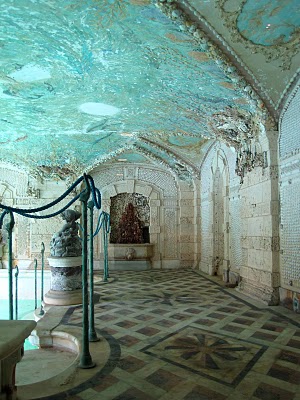 Photo credit: Vizcaya Museum and Gardens
Searching for the perfect South Florida wedding and event venue? Click here! Searching for vendors? Click here!