For most people, planning a wedding is a foray into uncharted territory. How many of us have experience hiring caterers, booking bands, and coordinating an event for dozens to hundreds of people? That lack of experience can sometimes lead to things getting a little hairy, but don't worry: you'll learn as you go! To help you along, here are some of the more common mistakes couples make during the wedding planning process and how to avoid them: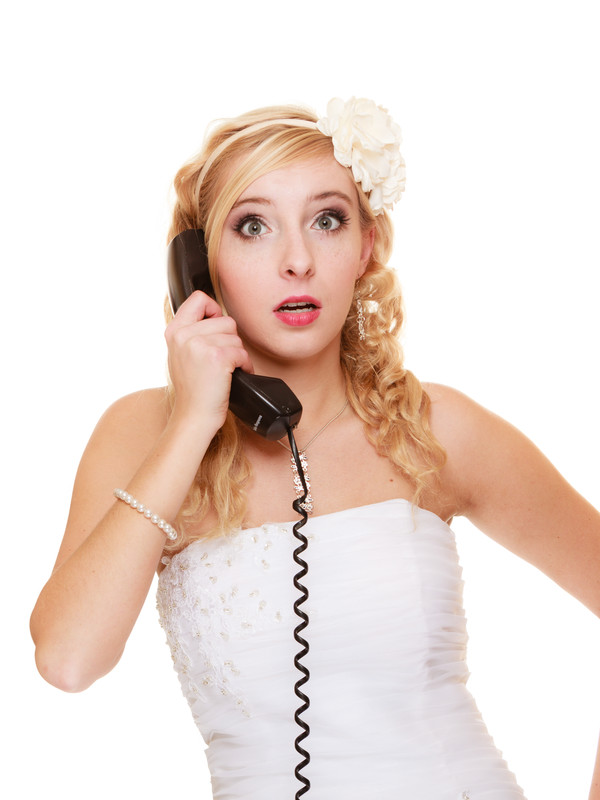 Booking a venue before starting on the guest list. Wedding venues can book up quickly, especially if they're in high demand, so it makes sense to call dibs on your date and get that contract signed as soon as possible. Even so, it's a bad idea to book a venue before you have a good idea of what your guest list will look like. While you don't need to have a final version quite yet (your list will definitely go through several drafts as the months go by), you're going to need to know if you're talking 20 people or 200. That's going to make a huge difference in deciding where you have your wedding and you don't want book your Baltimore venue only to realize that your guests are going to be packed in like sardines or that the size of your party will be dwarfed by that cavernous ballroom.


Not figuring out your budget first. Say it with me: Budget! Determining your budget should be the absolute first step in planning your wedding (or any event). It's important for knowing how many guests you can invite, it's important for knowing what type of venue you can afford, and it can even play a big role in choosing your date (gotta love those off-season discounts). Once you've set your budget, follow it! There's nothing worse than starting your life together in debt, especially when it could have been easily prevented.


Purchasing a dress before you've decided on a date and venue. While it's tempting to run out and find the perfect dress the moment the ring's on your finger, try to resist until after you've chosen a date and venue. You'll be surprised by how large a part "when" and "where" play in deciding whether that dress really is perfect. Just think, if you go out and buy a beautiful, elaborate ballgown and then decide that the perfect place for your wedding is out on the beach, it will be a little difficult to reconcile those two styles. Having a date in mind will also help you plan for the weather. This forethought will have the added effect of giving your dress shopping experience more focus and make it less overwhelming.


Not having a rain plan. A back-up plan in case of inclement weather is a must for any outdoor wedding. Ask your venue what their usual course of action is in the event of strong winds or precipitation—most likely they've hosted plenty of outdoor events before and will know what to do. Even if it means spending extra money to rent a tent just in case, it's still preferable to everyone getting drenched in an unexpected downpour.


Not getting references from your vendors. Wedding vendors don't come cheaply, and while many of them are worth every penny, you don't want to get stuck with the one who's not. That's why it's important to always ask for references and actually follow up on what references they give you. Contact people who have used the vendor before and ask about their experience. Never hire a band before you've heard them play—whether live or on a recording. Don't assume, either, that just because a vendor is pricey that they're also good at what they do—double check. However, once you have done your research and picked the right talent for the job, let them do it. It's okay to ensure that they understand clearly what you want from them, but micromanaging just tends to bog things down. You went to the trouble to hire professionals so that you wouldn't have to worry about their ability to get things done, remember?


Not reading your contracts. No matter how thorough your vendor has been in explaining to you the services and goods you are purchasing, you should still always carefully read your contract before you sign. Nobody likes to be blindsided by fine print and you're working with large enough numbers that it definitely pays to take your time reading over the agreement. Frequently service charges, sales tax, and gratuities aren't included in a vendor's quoted price, and that's not something you're going to want to find out once you've locked yourself into the contract. If you're not very good with contracts, ask a friend or family member to go over it with you.